One-on-One with a ConnectNYC Fiber Challenge Winner: DecisionDesk
---
---
Last week, we talked with ConnectNYC Fiber Challenge winner Journelle—the luxury lingerie store that's getting fiber broadband in its 17th Street headquarters. Little did we realize that just down the block, on the other side of Fifth Avenue, lived another lucky challenge winner: DecisionDesk.
"We're super excited by the idea of getting hooked up with fiber," said DecisionDesk cofounder and CBDO Marc Plotkin, "[We're] constantly uploading and downloading a ton of information."
The quickly growing startup DecisionDesk describes itself as "the premier media-focused application management system." In other words, it acts as a helpful, streamlining middleman between applicants and the universities or companies to which they're applying. DecisionDesk currently boasts a client pool of more than 80 of the world's top universities.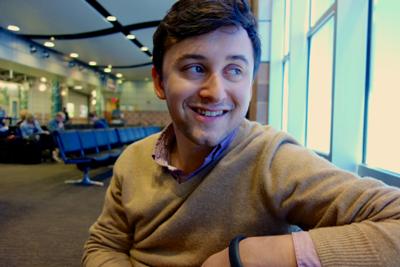 Before the Fiber Challenge, Mr. Plotkin feared the company's poor broadband connection would prevent it from growing—not to mention some other serious consequences (try not getting into college—ugh).
He told us the story of the time his team was trying to fix some code before a college application deadline, while somebody else was trying to edit a file on Dropbox. Their existing bandwidth couldn't handle both activities at once. "Everybody pause Dropbox!" Mr. Plotkin had to demand—it was the only way their Internet could handle the coding fix. "Students' applications would not have uploaded had we not stopped [Dropbox]," he said disappointedly.
With the upcoming installation of fiber broadband on the horizon, Mr. Plotkin is looking forward to being able to better serve his clients (and not, you know, keep them from a college education). "Because of that heavy media component, we really do need seriously bandwidth," Mr. Plotkin said. (Users' applications on DecisionDesk often incorporate multimedia elements like video.) "The fiber connection was going to be essential to growing our business."
Mr. Plotkin said once the fiber is installed, it might also be accessible to other startups in the building they occupy at 37 West 17th Street who are willing to pay the monthly fee. Construction is expected to happen between Aug. 1 and Sept. 1.
"There are a lot of clients in New York City that rely on us to pick the best talent," Mr. Plotkin said.
Here's hoping fiber broadband will help DecisionDesk do just that.