Lehman's Dunbar Manor Residential Portfolio Sells for $139 M.
---
---
Massey Knakal Realty Services has arranged the $139 million sale of a portfolio that includes the Dunbar Manor apartment complex in West Harlem, The Commercial Observer has learned.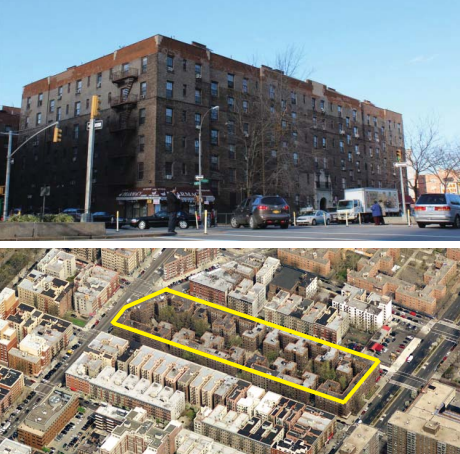 The monster residential portfolio, which consists of 1,084 units across 15 properties located throughout Northern Manhattan and the Upper West Side, generated what brokers called a "storm of interest."
Bankruptcies and subsequent foreclosures on the properties led to much anticipation in the market, making the rare offering a "seamless" sell.
"We got a tremendous response," said Massey Knakal's Karl Brumback, who arranged the sale with Robert Shapiro and a team of associates that included Hall Oster, Josh Lipton and Lev Kimyagarov. "I don't want to say it was easy to sell, but it was a pleasure. I wish every transaction ran this smoothly."
"It generated a storm of interest," he added.
Documents reviewed by The Commercial Observer show that the portfolio was sold on behalf of Lehman Brothers, though Mr. Brumback was unable to confirm.
Mr. Brumback, Mr. Shapiro, and co. broke the properties into six tranches, finding six separate buyers – but not before 99 Inspections and 275 signed confidentiality agreements were conducted over just 14 weeks.
"It made a lot of sense geographically and from a size perspective to break them into nice $25 million chunks," Mr. Brumback said.
But, he added, "We never precluded buyers from buying any combination of these chunks."
The Dunbar Manor apartment complex consists of six walk-up apartment buildings containing 536 residential units and 11 commercial units, encompassing an entire city block between Seventh and Eighth Avenues and 149th and West 150th Street in West Harlem.
The Dunbar Manor complex is "one of the largest pieces of residential real estate in Northern Manhattan," Mr. Brumback said, calling it an "iconic property with a rich history and tremendous potential."
The remaining 14 properties, which contain a total of 537 residential units, comprising both walk-up and elevator buildings, are spread out in clusters throughout the Manhattan Valley, West Harlem, and Central Harlem neighborhoods.
"The market has been eagerly awaiting a large, high quality residential portfolio in Harlem," Mr. Shapiro said. "The timing of this sale is optimal, as rent stabilized multifamily properties remain extremely desirable in today's marketplace.
"It was seamless… almost flawless."