Jed Root to Relocate to 333 Seventh Avenue
---
---
Fashion industry agency Jed Root, Inc. will relocate to 333 Seventh Avenue from 61 Walker Street after singing a 10-year, 11,000-square-foot deal at the Midtown property also known as the Fur Trade Building.
"Jed Root was attracted to the space by the low price and the opportunity to be in a cool neighborhood," said Matthew Bergey of CBRE (CBRE), who represented the tenant, in a statement. Asking rent for the deal, which will see Jed Root take a portion of the ninth floor, was $40 per square foot.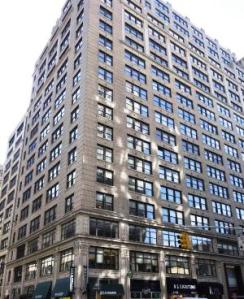 Located on the corner of 28th and 29th Streets, 333 Seventh Avenue is owned by Samco Properties and boasts the New York City Board of Education and Doctors Without Borders as tenants. The 21-story building's entire 22,000-square-foot 15th floor is available for a 10-year term at an asking rent of $44 per square foot, according to the landlord's website.
Jed Root specializes in the representation of photographers, stylists and makeup artists. The company also operates offices in Los Angeles, London, Paris and Tokyo.
Mr. Bergey represented the tenant alongside Stuart Siegel and Daniel Bodner. The landlord was represented in-house.