Google to Wire 7,000 Starbucks
---
---
In a blog post last week, Google (GOOGL) announced that it will be wiring all 7,000 company-operated Starbucks locations in the United States with Wifi.
The service will be free and rolled out to every location within the next 18 months.
Google claims that for most locations, the connection will be up to 10 times quicker than before. However, for those who live in a Google Fiber city, speeds will reach 100 times current speeds.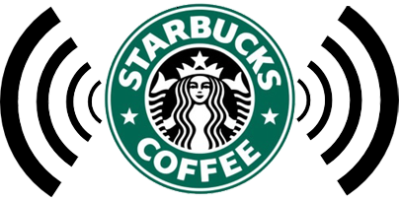 "Google has long invested in helping the Internet grow stronger, including projects to make Internet access speedier, more affordable and more widely available," wrote Kevin Lo in the blog post.
The program is an advertisement for the search giant, as users will have to log in to the "Google Starbucks" SSID, which is the Wifi identifier.
Starbuck's current Wifi provider, AT&T, cannot be thrilled about losing business and brand recognition with Starbucks's departure.
AT&T claims that its proposal also offered speeds up to 10 times faster than current download speeds.
"AT&T offered up to 10 times faster network and Wifi speeds, so the decision must have been based on criteria other than speeds," said Mark Siegel, an AT&T spokesperson.
This move with Starbucks is another step forward for Google in the ISP world. The search engine giant already provides 1-gigabit broadband speeds in Kansas City, with plans to enter Provo, Utah, and Austin, Texas, in the coming months.