Finest Café and Marketplace Expands With First Financial District Lease
---
---
The casual takeout chain Finest Café & Marketplace is staking out its first Financial District outpost, The Commercial Observer has learned.
The cafe signed a 10-year, 1,700-square-foot lease at 46 Trinity Place between Edgar and Rector Streets. Finest Café & Marketplace also has a 5-year option to renew.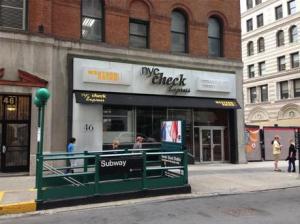 "This is a great location for a restaurant, situated within a very strong employee market and developing residential market," Faith Hope Consolo, chairman of Douglas Elliman's retail group, said in a prepared statement. She represented the tenant and landlord with Executive Vice President Joseph Aquino and Arthur Maglio.
"Casual dining and take-out are New York standards, so workers will stop by to pick up their breakfast or lunch and residents will have a great place to grab a quick bite."
Asking rent was $125 per square foot for what will be the tenant's fifth Manhattan location. It's expected to open this December.
"The area is continuing to thrive, the 9/11 memorial has generated a tremendous amount of traffic and tourism," Mr. Maglio said. "The tenant will find a wide range of customer bases quickly as the café offers something for everyone."