West Side Residential Site on the Market
---
---
A 20,083-square-foot residential development site at 505-511 West 43rd Street is being marketed by HFF. The marketing team for the site is seeking approximately $300 per buildable square foot, or nearly $50 million.
The site, located between 10th and 11th Avenues, can accommodate 160,664 square feet of zoning floor area and 190 residential units but is complicated by its location above an active Amtrak rail line. As a result, potential development will require two special permits, to be obtained through the city's Uniform Land Use Review Procedure.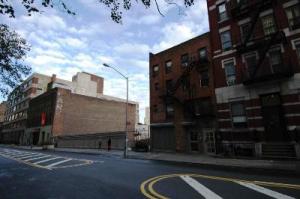 "You're not going to have a basement," Andrew Scandalios, senior managing director at HFF, told The Commercial Observer. "All of your amenities have to be above grade, which does take away from some floor area which would be used for apartments."
Despite its unique nature, the location of the site nearby the High Line extension and Hudson Yards places it in the heart of one of Manhattan's most active submarkets.
"It's the growth path of residential," Mr. Scandalios said. "There is going to be more development over there and the more development there is, the better the neighborhood will become."
The HFF marketing team is comprised of Mr. Scandalios, Jose Cruz, Jeffrey Julien, Rob Hinckley and Christopher Peck. Offers on the site are expected by late July or early August.