Former Bed and Breakfast Sells for $8.6 M.
---
---
A Long Island-based developer has reportedly purchased a late 19th-century residential building and former bed and breakfast at 36 Riverside Drive for $8.6 million, marking the first time the building has traded in five decades.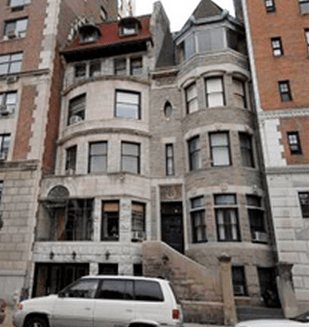 The 7,380-square-foot building, which features eight residential units and views of the Hudson River, sold for $100,000 over its asking price following a competitive bid, Eastern Consolidated Senior Director Adelaide Polsinelli, who represented the seller and was the sole broker on the deal, told The Real Deal.
"This building was on the market for less than a month – that's how fast great properties are changing hands in this neighborhood," Ms. Polsinelli said, calling the Upper West Side a "safe haven" for investment capital.
The new owner of the property, a former bed and breakfast and one of the earliest row houses built on Riverside Drive, may convert the property into a single-family home or for "institutional use," Ms. Polsinelli said.
Sales of multi-family properties on the Upper West Side increased by 300 percent year-over-year in 2012, according to a recent report prepared by Eastern Consolidated's chief economist Barbara Byrne Denham, the publication noted.