Diligent Joins the 'Family' at 1385 Broadway
---
---
Diligent Board Member Services Inc. has signed a 10-year, 10-month lease for its new corporate headquarters at 1385 Broadway, a Midtown office building that recently completed a $55 million major capital improvement program.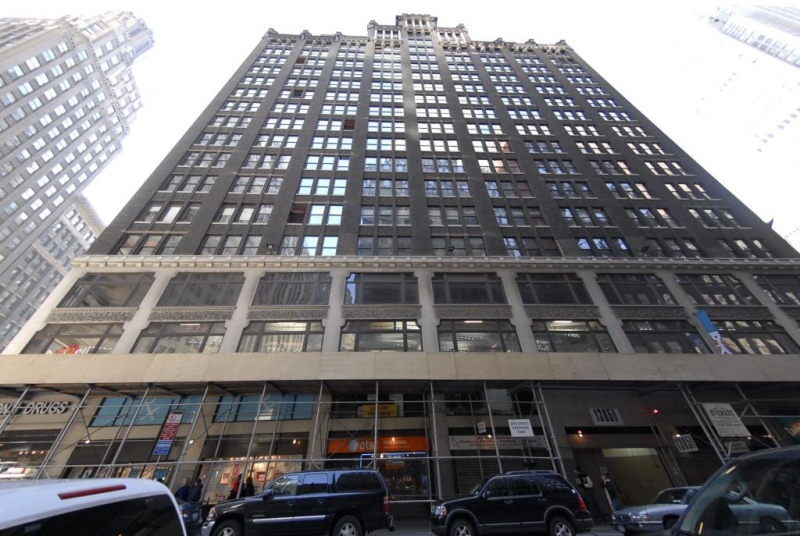 The web-based communications provider, publicly-traded on the New Zealand Stock Exchange, will occupy 22,000 square feet on the entire 19th floor in the 23-story building, which is located between 37th and 38th Streets, within walking distance to Grand Central, Penn station and the Port Authority Bus Terminal.
"It gives the tenant a small building feel along with the convenience to Manhattan's major transportation hubs," Cushman & Wakefield's Diana Gaines, the exclusive leasing agent for the building, along with Jonathan Serko and Gary Greenspan, told The Commercial Observer. "We've created a family environment within the building."
The recently completed capital improvement program, which began after C&W took over as exclusive leasing agent at the building in the first quarter of 2009, includes a new entrance and lobby, replacement of all windows, upgrades to the elevator cabs and mechanicals, as well as upgraded common areas and restrooms.
More than 450,000 square feet of office space has been leased since C&W took over, with just one full floor availability remaining on the 22nd floor and asking rents in the mid-$40's to $50's per square foot, Ms. Gaines said.
"Ownership was amenable to waiting for the right tenants," Ms. Gaines said, "And as tenants started to move in they were coming into a new building."
The lack of availability in Midtown South has pushed tenants to consider neighboring Midtown submarkets, like the former Garment District, which Ms. Gaines referred to as the rebranded "Chelsea North."
"Not only were the prices going through the roofs [in Midtown South], but the floor plates are much smaller," Ms. Gaines said, noting that floor plates at 1385 Broadway range from 17,000 to 23,500square feet, making for a diverse blend of tenants.
Tenants include the New York State Health Foundation, Great China Empire's United States corporate offices, Dattner Architects, a jewelry company owned by Berkshire Hathaway and Bloomsbury (publisher of Harry Potter).
The building is owned by B. Bros. Broadway Realty LLC, an affiliate of Bloomingdale Properties Inc. Greg Postyn of Walter and Samuels Inc. represented the tenant.
1385 Broadway
,
B. Bros. Broadway Realty LLC
,
Berkshire Hathaway
,
Bloomingdale Properties Inc.
,
Bloomsbury
,
Cushman & Wakefield
,
Dattner Architects
,
Diana Gaines
,
Diligent Board Member Services Inc.
,
Gary Greenspan
,
Great China Empire
,
Greg Postyn
,
Harry Potter
,
Jonathan Serko
,
New York State Health Foundation
,
New Zealand Stock Exchange
,
Walter & Samuels