Hedge Fund Signs 11,250-Square-Foot Lease Renewal in Noho
---
---
Serengeti Asset Management inked a 5-year, 11,250-square-foot lease renewal at 632 Broadway.
Nora Stats, a managing member at Tarter Stats O'Toole represented the tenant and its landlord, Renaissance Properties, in the transaction. Greg Gang of Tarter Stats O'Toole said that asking rents at the Noho property are $75 per square foot.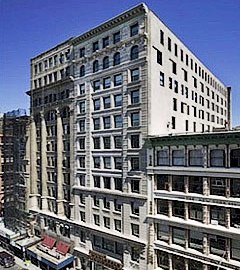 The tenant, a multi-strategy hedge fund, has been in the building for five years.
Ms. Stats, who could not immediately be reached for comment, previously brought the young digital marketing firm Iris to the property on a busy stretch of Broadway between Houston and Bleecker Streets. Iris memorably transformed its entire fifth floor office into an ultra-modern space inspired by, of all things, the Holland Tunnel.
Tartar Stats O'Toole recently began marketing a 12,000-square-foot space at 174 Hudson Street in Tribeca. Ms. Stats and Mr. Gang told The Commercial Observer they had their eyes on a museum or gallery for the address.