Grand Central Owner Argues Air Rights are Undervalued
---
---
Andrew Penson, president and founder of Argent Ventures, owner of Grand Central Terminal, is fighting back against the Midtown East rezoning plan, which Mr. Penson argues undervalues the 1.3 million square feet of transferable development rights acquired along with the rail station, Crain's New York reported.
As part of the rezoning proposal, the city is planning to charge $250 per square foot for development rights allowing developers to build larger towers in the Midtown East submarket. The city's price, Mr. Penson argues, is half of what Argent values the air rights at.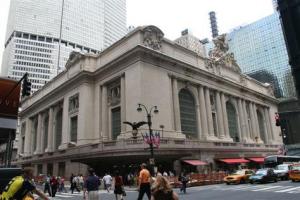 "The air rights are going to be providing space that will be added to the top of the buildings," Mr. Penson told Crain's. "If this is going to be the best space in the best new buildings, shouldn't it be priced accordingly?"
Mr. Penson is meeting with members of Community Board 5, who will vote on the Midtown East rezoning proposal later this month, to make his case. Already, some think he may have a point.
"Even if $250 is the right number now, the city's [sale of development rights] will not kick in until 2017," said Raju Mann, chair of Community Board 5's land-use committee, in an interview with Crain's. "So why the hell are we setting the price now?"
Despite Mr. Mann's claims, not all stakeholders agree.
"We feel the $250 figure is expensive," said Steven Spinola, president of REBNY, who has been outspoken against attempts to landmark buildings the Midtown East rezoning area.
Mr. Penson did not return requests for comment.