GNC Net Leases Full Greenwich Village Building, Also Expands in Midtown South
---
---
The health retailer GNC inked deals for two new stores in well-trafficked Manhattan intersections.
RKF managing director Greg Covey and executive vice president Ariel Schuster represented the tenant in a 3,600-square-foot net lease of the entire 305 Avenue of the Americas. That Village property sits on the enviable corner of Avenue of the Americas and Carmine Street. The deal was part of GNC's relocation from 101 Seventh Avenue South.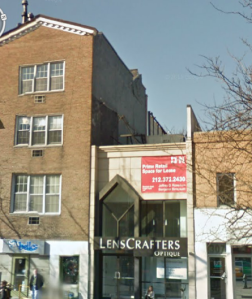 GNC also signed a 1,500-square-foot lease at 330 Fifth Avenue, in the shadow of the Empire State Building.
The Village lease gives GNC 1,200 square feet each on the basement, ground and second floors. At Fifth Avenue, all retail space is on the ground floor. Representatives from RKF would not provide asking rents for either property.
Rory McCutcheon also represented the tenant in-house on the transactions. Ben Birnbaum and Jeffrey Roseman of Newmark Grubb Knight Frank repped the owner of 305 Avenue of the Americas, which was formerly a LensCrafters. Shulsky Properties, the landlord of 330 Fifth Avenue, was represented in-house by Marvin Shulsky and Larry Ellenberg.
Messrs. Covery and Schuster earlier this year represented GNC in its 2,100-square-foot deal at 302 Canal Street. Since 2009, the pair have worked with the tenant on seven NYC deals.