Anderson Cooper's Partner Inked Deal for a Restaurant and Bar in Hell's Kitchen
---
---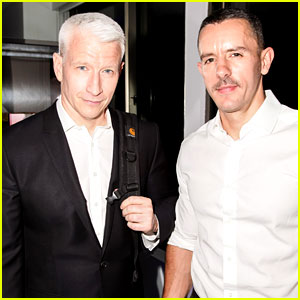 Anderson Cooper's partner, Antoine "Benjamin" Maisini, will be pitching in to open a restaurant and bar in Hell's Kitchen.
Disguised under the entity Oxido Corp., Mr. Maisini and Pablo Raimondi, his business partner, will be teaming up together to open the 5,000-square-foot restaurant at 753 Ninth Avenue. The pair specifically sought after a location in the Hell's Kitchen and Clinton area, likely because of the prominent gay community.
According to CB4's meeting records, the pair's liquor license application was approved in April.
This will be the team's third endeavor in the Manhattan bar scene. He is known as the co-owner of the gay and Soviet-themed Eastern Bloc and Bedlam, two bars located in the East Village. Despite previous report accounts, Mr. Cooper's involvement in either venture could not be established.
Despite declining to comment about the owners of Oxido Corp., James Famularo, a broker at NYCRS, stated that "Ninth Avenue is becoming increasingly desirable for all food and beverage concepts because of the traffics from Times Square and the Theater District."
Mr. Famularo was joined by his colleague Ravi Idnani in representing both Oxido and the landlord, an undisclosed LLC. Given the prime location of Ninth Avenue, the asking rents were requested at $200 per square foot.
"Finalizing this deal was a long process and sometimes very challenging – the former tenant Vintage Bar was there for 17 years and DID NOT want to leave," added Mr. Famularo. "But with everyone's help we did it. We are all excited for them to open, I'm sure they will create something amazing!"