Toys "R" Us Could Roar Out of Times Square After $38 M. Rent Hike
---
---
A team from Cushman & Wakefield (CWK) is marketing a prime retail space at 1514 Broadway currently occupied by Toys "R" Us – a move that comes in anticipation of a reported $38 million jump in rent that could give the toy store no other choice than to run from Times Square like a wronged schoolboy.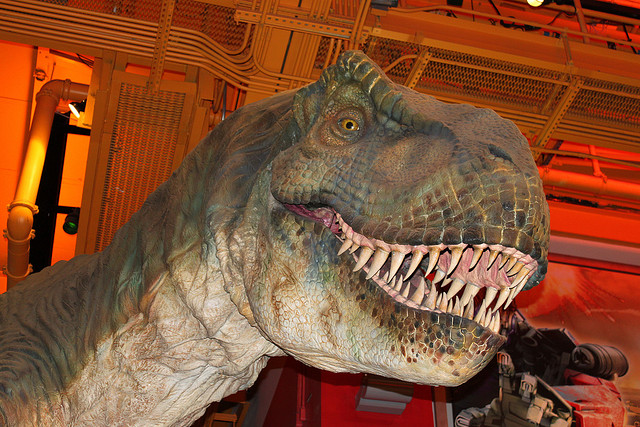 Crain's reported that "current market levels" would jump the toy store's rent to more than $50 million when its lease is up in 2016, compared with the roughly $12 million it paid back in 2000, leaving C&W to quietly market the space at the International Council of Shopping Centers' RECon conference this week.
"This is by far one of the most valuable retail spaces in the city to hit the market in a long time," Glenn Rufrano, the firm's CEO, told Crain's.
The 110,000-square-foot Toys "R" Us flagship opened in 2001 and is known for its a life-sized T-Rex dinosaur, a 60-foot indoor ferris wheel, The Center of the Toy Universe and a 4,000 square-foot Barbie dollhouse.
Brad Mendelson, a retail broker at C&W, is handling the upcoming vacancy on behalf of the space's landlord, Charles Moss, according to Crain's.
Mr. Mendelson did not immediately return The Commercial Observer's calls seeking comment.
1514 Broadway
,
Barbie Dreamhouse
,
C. Bradley Mendelson
,
Charles Moss
,
Glenn Rufrano
,
ICSC
,
International Council of Shopping Centers
,
RECon
,
The Center of the Toy Universe
,
Toys R Us
,
Cushman & Wakefield