The Force Is Strong: What Hudson Yards and Death Star Have in Common
---
---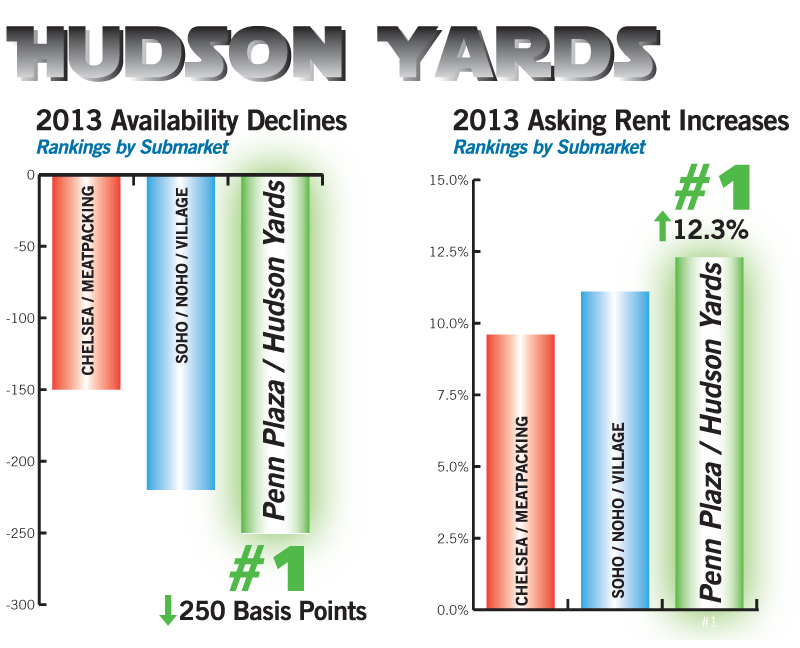 This past weekend was the 30th Anniversary of Return of the Jedi, the greatest movie from my childhood. On May 25, 1983 I was mesmerized from the start of the scrolling introduction to the end credits, but what stood out most to me (aside from when Luke Skywalker showcased his new green lightsaber) was the construction of the second Death Star.
And that got me thinking this week about the second significant commercial development site in my real estate career…the Hudson Yards, which unlike the second Death Star is no secret.
There has been a lot of coverage around the Hudson Yards lately, with talks of Time Warner moving its 1.1 million-square-foot headquarters to the far west side, with SAP pre-leasing 105,000 square feet and L'Oreal committing to 402,000 square feet at the South Tower of the Related Companies' development site. With this massive development site underway and gaining traction daily, Cassidy Turley renamed one of its submarkets Penn Plaza/Hudson Yards when we reevaluated our submarket boundaries at the end of last year.
And the force is strong with this one, as the Penn Plaza/Hudson Yards submarket has outperformed the other 16 submarkets so far in 2013 in availability and overall average asking rents. Availability dropped 250 basis points through the first four months of 2013 to 9.8 percent, while the overall average asking rent jumped 12.3 percent to $52.71 per square foot. In addition, leasing activity totals 1,450,550 square feet and accounts for 11.5 percent of Manhattan's total leasing volume for the year.
All of these stats are most impressive, but unlike the second Death Star, the Penn Plaza/Hudson Yards submarket is not fully operational. Currently at 14.5 million square feet, the submarket is likely to double in size with the addition of approximately 15 million square feet from 2015 to 2019, and during these years is when we will witness the true power of the far west side.
Cassidy Turley
,
Death Star
,
Hudson Yards
,
Luke Skywalker
,
L'Oreal
,
Penn Plaza
,
Related Companies
,
Return of the Jedi
,
Richard Persichetti
,
SAP
,
stat of the week