Profero Signs for 13,121 SF at Billy Macklowe's Tech Magnet 386 Park Avenue South
---
---
The communications agency Profero signed a long-term, 13,121-square-foot lease at 386 Park Avenue South.
Sam King and Gerry Miovski of CBRE represented the tenant, which specializes in digital advertising and marketing. Paul Amrich, Neil King, Ross Zimbalist and Kerry Powers, also of CBRE, represented the landlord, a partnership between William Macklowe Company and Principal Real Estate Investors, LLC. Asking rent was between $50 and $60 a foot.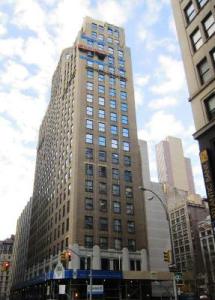 Profero will move into a full floor of pre-built offices in the 20-story Midtown South tower. "Our high-end pre-builts have been well-received by the new media, creative and technology-focused users in this submarket," said WMC Chief Executive Billy Macklowe in a prepared statement.
The tenant will relocate from 28 West 25th Street.
Last month, the mobile ad firm MoPub inked a similar full-floor deal for 13,121-square-foot at the property. WMC acquired 386 Park Avenue South last summer for a figure reported to be between $110 and $120 million.
One of their first initiatives was a prebuild program spanning two floors–now both leased–complete with polished concrete floors, three-walled conference rooms, a bullpen desk layout, exposed ventilation systems and other design elements in favor with the young tech cohort. Additional renovations have remade the facade, front entrance, lobby and elevators.
A Commercial Observer article last fall said that WMC wanted to move the building away from "legacy tenants" and toward start-ups. That process kicked into high gear when the law firm Brandt Steinberg & Lewis moved from 386 Park Avenue South to 1430 Broadway and continues today.
386 Park Avenue South
,
Billy Macklowe
,
CBRE
,
Gerry Miovski
,
Kerry Power
,
Neil King
,
Paul Amrich
,
Profero
,
Ross Zimbalist
,
Sam King
,
william macklowe company