5WPR Inks Deal for 39,075 Square Feet at Minskoff's 1166 Avenue of the Americas
---
---
5W Public Relations has subleased 39,075 square feet at Minskoff Equities' 1166 Avenue of the Americas.
Studley Senior Managing Director L. Craig Lemle and Assistant Director Nick Zarnin represented the tenant. CBRE's Roger Griswold represented D.E. Shaw & Co., which subleased the space. Asking rents were $46 per square foot.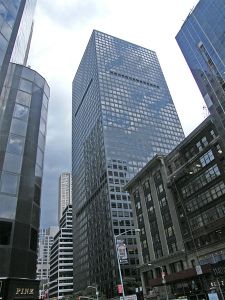 "Given the continuous expansion of the public relations industry in Midtown, 5WPR needed much more room to grow," Mr. Lemle said in a prepared statement.
5WPR has already settled into the full fourth floor of the 1.5-million-square-foot tower on Avenue of the Americas between 45th and 46th Streets. The 10-year-old firm counts Whole Foods, McDonald's and Evian among its notable accounts. It had previously subleased 24,000 square feet from the software company SunGuard at Vornado Realty Trust's  888 Seventh Avenue.
Mr. Lemle said that "in the new space, the firm will be able to accommodate new employees in a much larger, more centralized location."