YMCA Retirement Fund Leases 52,000 Square Feet at 120 Broadway
---
---
The YMCA Retirement Fund signed a 15-year, 52,000-square-foot lease at Silverstein Properties' 120 Broadway, The Commercial Observer has learned.
Roger A. Silverstein and Joseph Artusa of Silverstein Properties represented the landlord. Robert D. Goodman of Colliers International represented the tenant. Asking rent was $38 per square foot.
The non-profit tenant will relocate to the full 19th floor of 120 Broadway from 48,000 square feet at 140 Broadway, which it leased in 1999 when Silverstein owned that property. Silverstein sold 140 Broadway in 2004.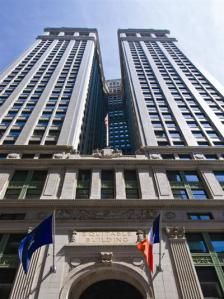 Silverstein stayed in touch with the YMCA Retirement Fund, which counts 90,000 participants in its retirement program, after the end of the landlord-tenant relationship nine years ago. "We put them in 140 Broadway and maintained a very good, solid working relationship," Mr. Silverstein said.  "This never really hit the market, so it was a good deal for all involved"
The Equity Building at 120 Broadway is a 38-story National Historic Landmark with 2,000,000 square feet of space. Earlier this year, the American Arbitration Association leased 80,000 square feet in the building as it consolidated several New York offices. Mr. Silverstein said the property was 96 percent occupied.
Mr. Goodman could not immediately be reached for comment.