Union Bank to Acquire $3.7 B. CRE Portfolio from PB Capital with a 3 Percent Premium
---
---
Union Bank, a wholly-owned subsidiary of The Bank of Tokyo-Mitsubishi UFJ, has reached an agreement with Deutsche Bank (DB) to acquire PB Capital Corporation's institutional commercial real estate lending portfolio and platform. It will pay a 3 percent premium above the over $3.7 billion face amount of PB's commercial mortgage portfolio, sources told The Mortgage Observer.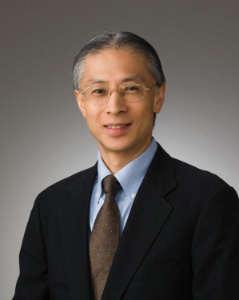 New York-based PB Capital, a wholly owned subsidiary of Deutsche Bank, has over $3.7 billion in loans outstanding on properties in major metropolitan areas across the U.S., 35 percent of which are in New York City. Among them are loans on properties such as the office tower 300 Park Avenue, SL Green (SLG)'s 10 East 53rd Street and 100 Park Avenue, and 56 Leonard Street, which is currently under construction.
The acquisition of the first tranche of loans is expected to be closed by the end of April, according to sources. The entire acquisition is expected to be completed in the second quarter of 2013.
With this deal Union Bank will become the ninth-largest commercial real-estate lender in the U.S., according to an investor presentation for this transaction. PB Capital currently occupies the 19th and 20th floors of 230 Park Avenue. Union Bank is expected to sublease one of the two floors.
"This is an important strategic acquisition for Union Bank, as it leverages our established CRE capabilities by adding a national origination platform and strong relationships with top-tier property owners," said in a statement Union Bank President and CEO Masashi Oka. "The transaction also enables the Bank of Tokyo-Mitsubishi UFJ to efficiently leverage its strength in the Americas and deploy capital into high-quality assets, through the strong capital position and U.S. dollar funding capabilities of Union Bank," added Mr. Oka, who is also CEO for the Americas for Bank of Tokyo-Mitsubishi UFJ.
"The PB Capital team brings deep experience and strong relationships with marquee property owners that will provide tremendous expansion of our capabilities," said Michael Stedman, senior executive vice president and head of Union Bank's Real Estate Industries. "The ability to originate, underwrite and service institutional CRE loans on a national platform will drive additional business opportunities for Union Bank and BTMU in the U.S."
In this deal, Marc Young and Chris Delson, partners at Morrison & Foerster were legal advisors to Union Bank. Paul Sowell, a managing director at Bank of America (BAC) Merrill Lynch was financial advisor to Union Bank. Russell Leaf and Jeffrey Goldfarb, partners at Willkie Farr & Gallagher LLP were legal advisor to Deutsche Bank.
apirolo@observer.com
10 East 53rd Street
,
100 Park Avenue
,
230 Park Avenue
,
300 Park Avenue
,
56 Leonard Street
,
Chris Delson
,
Jeffrey Goldfarb
,
Marc Young
,
Masashi Oka
,
Morrison & Foerster
,
Paul Sowell
,
PB Capital Corporation
,
Russell Leaf
,
The Bank of Tokyo-Mitsubishi UFJ
,
Union Bank
,
Willkie Farr & Gallagher LLP
,
Bank of America
,
Deutsche Bank
,
SL Green