Consignment Shop Second Time Around Leases 1,213 Square Feet in Stuy Town
---
---
The consignment store Second Time Around signed a long-term lease for 1,213 square feet of Stuyvesant Town real estate at 334 First Avenue.
Scott Galin and Darell Handler of Handler Real Estate Organization represented the tenant. Bruce Spiegel and William Bergman of Rose Associates, Inc. represented the landlord, ST Owner, LP. Messrs. Galin and Handler said asking rent was $120 per square foot.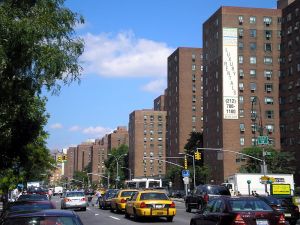 "The density of the residential population in Peter Cooper Village and Stuy Town really drove this deal," Mr. Handler said. "There have been a lot of changes to the 1st Avenue retail component. The chemistry was perfect."
This will be the 10th Manhattan location of Second Time Around, which began 40 years ago in the Boston area and also has locations in Forest Hills and several suburbs. The retailer entered the New York market five years ago. Despite the ongoing melodrama concerning Stuy Town–Tishman Speyer bought the sprawling housing complex for $5.4 billion in 2006, then defaulted on its mortgage four years later–Second Time Around was drawn to the campus' stable, and enormous, pool of residents.
"The macro issue was not relevant to this lease," Mr. Galin said. "What attracted Second Time Around was the gigantic pool of humanity. Consignment is a unique business. The folks who come in have to be the buyers and sellers. So this tenant needs to be in areas with good residential demographics and density. For example, they wouldn't look at Rockefeller Center. The store would be emptied out without much replacement."
On that note, Handler Real Estate, the tenant's exclusive national leasing agent, is "actively pursuing several locations in Brooklyn," Mr. Galin said. "It's a little more byzantine than you'd think, but we're Long Island and Brooklyn location are being volleyed around."