Midtown Madness: Leasing Still Sluggish in Manhattan's Priciest Market
---
---
Midtown Manhattan, the biggest and most expensive U.S. office market, is still adapting to New York's post-financial-crisis economy, as technology and new media companies flood into the more affordable areas and banks remain wary of expanding in higher-priced real estate.
With construction getting under way on millions of square feet of planned Class A offices on the West Side, much of the leasing action for the year to date has centered on neighborhoods like Murray Hill, the Penn Station area and the Garment District, which are attracting companies that have been priced—or crowded—out of the technology hub in Midtown South, brokers said. Financial companies, traditionally the biggest occupiers of Midtown real estate, remained conservative, pursuing greater efficiency in their use of real estate rather than growth.
"The days of bigger is better are gone," said Eric Thomas, senior vice president of Cresa, a specialist in tenant representation. "Capital preservation is still key. That's why renewals still reign in many cases."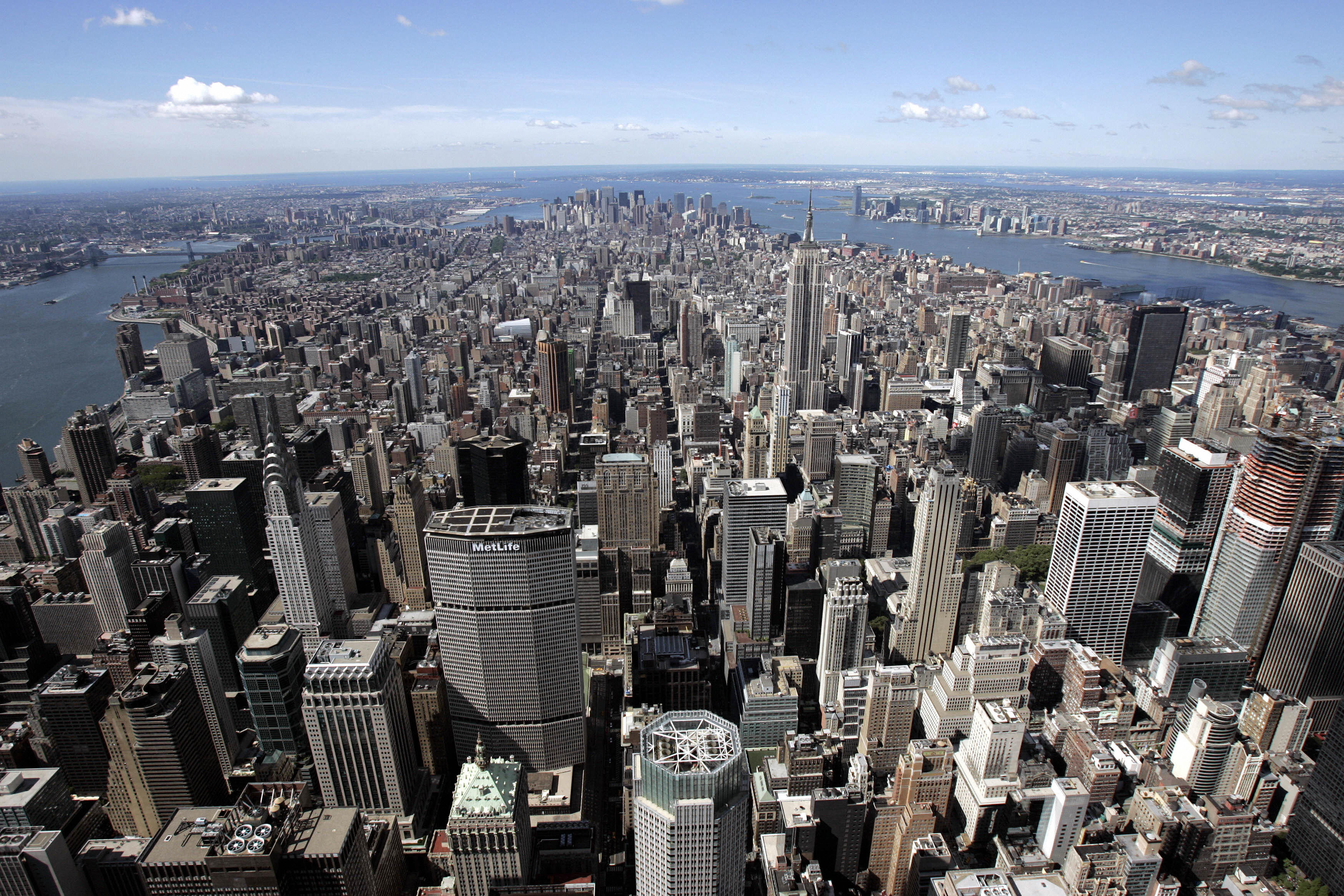 While leasing activity in the first two months of 2013 increased 8.6 percent from a year earlier to more than 2.1 million square feet, the vacancy rate at the end of February edged 0.2 percentage points higher to 10.2 percent, according to Cushman & Wakefield data.
February leasing totaled 830,000 square feet in the Midtown market, short of the five-year average of 1.14 million square feet, according to CBRE figures. Absorption in the first two months of the year was negative 1.32 million square feet, an improvement over the negative 1.59 million square feet in the same period last year. Average asking rents remained the highest in the nation, at $70.25 at the year's end, ahead of $56.25 in Midtown South, now the second most expensive U.S. market, and $52.08 in third-ranked Washington, D.C., CBRE data shows.
Among the biggest recent lease deals were a renewal by Macy's Inc. on about 646,000 square feet at 11 Penn Plaza, a new lease on a nearly 44,500-square-foot space at 485 Lexington Ave. by Value Line Inc. and a deal by Univision Communications Inc. on more than 39,700 square feet at 605 Third Avenue—which was an expansion, according to CBRE data. Major new available spaces include 254,000 square feet of AXA Financial sublease space at 1290 Avenue of the Americas, 159,000 square feet at 730 Third Avenue and 88,000 square feet at 125 Park Avenue.
The AXA space added to a glut of available offices in the Rockefeller Center/Avenue of the Americas corridor, which had negative absorption of 1.3 million square feet in the fourth quarter, according to CBRE.
For the past year, financial firms have been "almost out of the marketplace," and "when possible, they've renewed in place," due in part to the high cost of building space suited for activities such as trading, said Mark Ravesloot, vice chairman of CBRE. He expects the vacant spaces along Avenue of the Americas to be absorbed, as the large floorplates, transportation and amenities in the area attract users. Most of the AXA space is "already spoken for," he said.
A "flight to value" has driven vacancies lower and rents higher in Midtown's less expensive submarkets, according to Jones Lang LaSalle. The vacancy rate for Class A offices in the Penn Plaza/Garment District area has dropped to 5.6 percent as asking rents averaged $58.28 a foot. That compares with a vacancy rate of 13.4 percent for Class A space in the Plaza district, JLL found. Rents averaged $79.31 a foot in Class A properties in the Plaza district, an area that accounted for 23 percent of inventory and only 12 percent of the top 25 lease deals this year through March 21.
"The velocity of leasing activity is very good," said Peter Riguardi, president of JLL's New York operations. Many of the tenants JLL represents, however, are "chasing same amount of space or less space" when they move, due to a lack of job growth and corporate strategies aimed at making more efficient use of real estate. "The net of all this is [that it's] not certain we're going to have positive absorption in Midtown" this year, Mr. Riguardi said.
One beneficiary of the trend toward value is W&H Properties, which controls a portfolio of prewar trophy towers including the Empire State Building, where image licensing company Shutterstock Inc. just signed a lease for more than 80,000 square feet. Thomas Durels, executive vice president of Malkin Holdings, which supervises W&H's portfolio, said Shutterstock will move from Downtown Manhattan and occupy the 20th and 21st floors.
Mr. Durels said the first 21 floors of the tower are now leased to just four companies—Li & Fung USA, the Federal Deposit Insurance Corp., Coty Inc. and Shutterstock—as a strategy to consolidate spaces in the building and lease full floors to "quality tenants" pays off.
In addition to the Empire State Building, W&H properties include modernized prewar buildings along the Broadway corridor, where a diverse mix of tenants is entering what was formerly known as a fashion district. At a number of its properties, W&H is in "serious negotiations with several legal and advertising firms looking to expand their footprint to accommodate new hires," Mr. Durels said. He suggested that price is an important factor, with activity "strong" for properties that rent for $49 to $50 a foot, and "sluggish where asking rents are north of $70."
SL Green Realty Corp., New York's largest office landlord, leased almost 458,000 square feet of space in its buildings in the first two months of the year, including a 151,000-square-foot lease by Eisner Amper at 750 Third Avenue. The real estate investment trust reported having another 600,000 square feet of space in its deal pipeline.
"Our results and activity since January have far outpaced our expectations," Chief Executive Officer Marc Holliday said in a press release.
11 Penn Plaza
,
125 Park Avenue
,
1290 Avenue of the Americas
,
485 Lexington Avenue
,
605 Third Avenue
,
650 Madison Avenue
,
730 Third Avenue
,
AXA Financial
,
brookfield office properties
,
CBRE
,
Coach Inc.
,
Coty Inc.
,
Cresa
,
Cushman & Wakefield
,
Eastdil
,
Empire State Building
,
Equinox Fitness
,
Eric Thomas
,
Extell Development Company
,
Federal Deposit insurance Corp.
,
Jared Horowitz
,
Jay Cross
,
Joseph Chetrit
,
Macy's Inc.
,
malkin holdings
,
Marc Holliday
,
Mark Ravesloot
,
Midtown
,
Peter Riguardi
,
Related Companies
,
Sherwood Equities
,
Shutterstock
,
SL Green Realty Corp.
,
The Moinian Group
,
Thomas Durels
,
Value Line Inc.
,
W&H