UES Townhouse Offers Air Rights and Rare Glimpse at Madonna
---
---
A four-story townhouse that sits on the borderline with the mansion of the Upper East Side's most famous material girl is on the market for $9.5 million.
The 4,160-square-foot building at 158 East 81st Street sits adjacent to Madonna's Upper East Side abode, offering the right buyer an opportunity to double its square footage and sneak an occasional glance at the Queen of Pop.
"I see that as far from being a bad thing," said Massey Knakal's Guthrie Garvin, who is marketing the property with Thomas Gammino, Jr.
"It not only has a well-known neighbor, but it has a very nice feel to it," he said, noting the quaint 1,000-square-foot backyard and the site's development potential.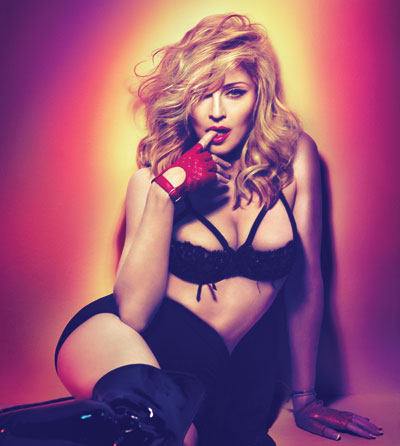 Because the property lies along a stretch that is not landmarked or located in the neighborhood's historic district, air rights allow owners an unparalleled level of creative control over development.  The new owner would be able to add up to 4,188 square feet to the property.
"This is most likely a play for a buyer to come in and add square footage to create an impressive townhouse on a highly sought-after block," Mr. Garvin said.  "The end-user could build out into the back or above and create something close to an 8,000-square-foot townhouse."
Madonna orchestrated her own series of modifications next door at 152 East 81st Street, where a 10-foot-tall, metal-pointed, black fence guards three red brick townhouses that she merged together after paying a reported $32 million for the property in 2010.
Her monster townhouse has 26 rooms – including multiple dining rooms, a living room, two kitchens, a pantry, a drawing room, two libraries, a sitting room, and 13 bedrooms – and a 3000-square-foot backyard and two garages.  She even outfitted the property with a rooftop terrace and an indoor dance studio.
"It's beautiful," Madonna's personal trainer, Nicole Winhoffer, told The New York Observer this week.  "It's a large dance studio with the perfect dark soft wood flooring.  Because we do a lot of dance, conditioning and stretching, it's important the surface has a give in its bounce to support our impact."
Madonna was the one feeling the impact of a lawsuit in 2009 when her then upstairs neighbor in a separate Central Park West address said the star's dance routines subjected neighbors to "blaring music, stomping and shaking walls" for up to three hours a day.
But her existence on East 81st has been ghostly, neighbors told the Observer, with one stating that she'd seen the pop star "maybe twice in three years."
"The only thing that happens is the garage gate occasionally opens, and there will be an impressive-looking SUV waiting outside," said another neighbor.  "That is the extent of Madonna's appearance."