Law Firm to Relocate to 111 Broadway
---
---
Law firm Perez & Cedeno has signed a 10-year lease for 3,052 square feet on the seventh floor at 111 Broadway, relocating from 350 Broadway, The Commercial Observer has learned. Asking rents were not disclosed.
"Staying in the area was important, as well as being in a nice building and being relatively close to the courts," said Michael Rouzenrouch, president of Miyad Realty, who represented the tenant.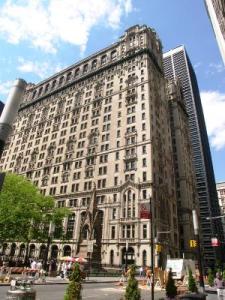 The newly leased space, which Perez & Cedeno expects to occupy by May, is currently undergoing a build out.
Mr. Rouzenrouch and his associate, Mayer Jotkowitz, vice president, represented Perez & Cedeno in the negotiations. Brad Gerla, Adam Foster, Mike Rizzo and Sam Spillane, all of CBRE, represented the landlord, Capital Properties.
As reported by The Commercial Observer, CBRE was hired as the leasing agent for 111 and 115 Broadway by Capital Properties last year. CBRE replaced Cushman & Wakefield as the agent for the two properties which total 944,257 square feet.
In January, Rock Shrimp Productions signed a 10,000-square-foot lease on the second floor of 115 Broadway, a sign of tech and media's push from Midtown South into Lower Manhattan.
"In the last year we have had tremendous success in attracting media and tech companies because of the [building's] location and ambiance," Mr. Gerla said. CBRE currently has leases pending for 35,000 square feet at 111 and 115 Broadway, Mr. Gerla noted.
111 Broadway
,
115 Broadway
,
350 broadway
,
Adam Foster
,
Brad Gerla
,
CBRE
,
Cushman & Wakefield
,
Mayer Jotkowitz
,
Michael Rouzenrouch
,
Mike Rizzo
,
Miyad Realty
,
Perez & Cedeno
,
Rock Shrimp Productions
,
Sam Spillane