Larry Silverstein is Latest High-Profile CEO to Step Down
---
---
Larry Silverstein, the affable face of Silverstein Properties and the man behind the redevelopment of the World Trade Center, is stepping down as CEO – the latest of a string of high-profile real estate CEOs to step down this year.
The co-chief executive at the firm, Mr. Silvertein's heir apparent, Marty Burger, who joined in 2010 as executive vice president after 15 years with Related Companies, will succeed Mr. Silverstein, The Wall Street Journal reported.  Mr. Silverstein will stay on as chairman.
"Marty is a terrific young guy, and his function is really going to be to grow the company," the 81-year-old real estate icon, Mr. Silverstein, told the Journal.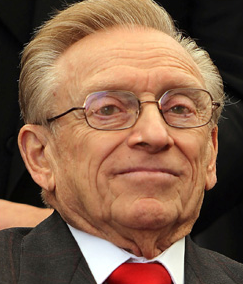 Mr. Silverstein's son and daughter, Roger and Lisa, who work at the firm, decided they were not interested in the position after some "soul searching," and Mr. Silverstein told the Journal that the appointment of Mr. Burger would allow the company to move in a "series of new directions."
He purchased the 99-year lease on the World Trade Center just weeks before the Sept. 11, 2001 attacks, vowing to rebuild the site, patiently and meticulously leading the efforts for the site's rehabilitation.
The news follows at two other high profile announcements this year.  In February, Vornado Realty Trust's Michael Fascitelli shocked the industry when he announced that he would step down.  And in February it was reported that Forest City Ratner CEO Bruce Ratner would step down.
Last month, Mr. Silverstein told The Commercial Observer that 4 World Trade Center, scheduled to open this year, is about 50 percent leased and that he is negotiating deals that will be sufficient to trigger financing for the completion of towers 2 and 3, under an agreement with the Port Authority of New York and New Jersey.
In October of late last year, Mr. Silverstein showed his willingness to stay youthful — but also his inability to defy his age — when he attended one of Jay-Z's kick-off concerts to celebrate the opening of the Barclay's Center in Brooklyn, calling it "a transformational experience."
Silverstein Properties has developed, owned or managed 35 million square feet of office, residential and retail space in the last 50 years and currently has $10 billion worth of development activity in the pipeline.
4 World Trade Center
,
Barclays Center
,
Bruce Ratner
,
Forest City Ratner Companies
,
Jay-Z
,
Larry Silverstein
,
Marty Burger
,
Michael Fascitelli
,
Port Authority of New York & New Jersey
,
Related Companies
,
Silverstein Properties
,
Steven Roth
,
Vornado Realty Trust