BuzzFeed Subleases 57,691 Square Feet From Tiffany at 200 Fifth Avenue
---
---
Tiffany subleased 57,691 square feet of space at Midtown South crown jewel 200 Fifth Avenue to buzzed-about digital media outlet and cat gif purveyor BuzzFeed.The two-year sublease covers the entire eighth floor of L&L Holding Company's 600,000-square-foot tower.
Steven Marvin of Olmstead Properties represented the tenant. Studley's Gregg Taubin repped Tiffany.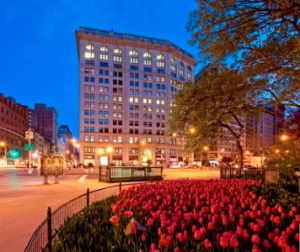 The New York Post reports that asking rent on the eighth floor was $80 per square foot when it went on the market in January. BuzzFeed currently takes 24,000 square feet at Olmstead's 54 West 21st Street, near 200 Fifth Avenue, where asking rent for one available space is $49 a foot. Mr. Marvin has represented the tenant since it leased 3,500 square feet at the firm's 113 Spring Street.
The eighth floor was the last available space at 200 Fifth Avenue. Tiffany now leases 400,000 square feet on the ninth through 14th floors. A Lego store will soon complement Eataly on the ground floor retail block.