Sanford & Heisler Expands at 1350 Avenue of the Americas
---
---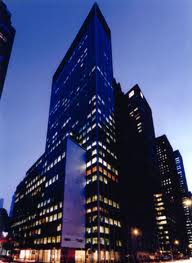 The boutique law firm Sanford & Heisler is moving to the unit next door in an expansion and renewal deal, it was announced. Given that the company's lease is set to expire at the end of May, the firm turned to SL Green and negotiated a deal that will relocate them to the 7,980 square foot unit next door and extend the lease for 10 years.
"The new space allowed Sanford & Heisler to expand within the building with SL Green constructing the space per their exact specifications, " explained Gary Rosen, a senior managing director of SL Green. "The tenant will be giving back their existing space once construction for the new space is completed."
The new space is slated to be completed in September and will be designed to fit the needs of a law firm. The 5,300-square-foot office that will be given back will hit the market when the firm moves over to the new one. The office, as Mr. Rosen noted, is nicely built and features views of Central Park.
"Sanford has been a tenant in the building since 2009 and we are pleased that they have decided to remain at 1350 Avenue of the Americas for an additional ten years," said Mr. Rosen. Gary Linder, a broker from Newmark Grubb Knight Frank and representative of the tenant, noted that the firm liked the space, wanted to stay, and that the new space has "nice views, windows on three sides, and a very efficient law firm layout."
Mr. Linder was joined by his colleague Robert Emden in representing the tenant. Mr. Rosen worked alongside executive vice president Howard Tenenbaum in representing the landlord and all leasing activities at the building.
"The activity has been strong at 1350 Avenue of the Americas as we are 99 percent leased," said Mr. Rosen. One of the recent transactions was Amazon back in June in which the company took an additional 24,000 square feet, bringing their total presence to 92,500 square feet in the building.