Eastern Consolidated Markets Two-Unit Retail Condo Package At 120 Riverside Blvd.
---
---
Eastern Consolidated is marketing two Upper West Side retail condominiums for $5.75 million, The Commercial Observer has learned.
The retail condos are on the ground floor of Trump Place  at 120 Riverside Boulevard, an 18-story, 297,850-square, 277-residential unit tower.
Senior Director Adelaide Polsinelli, Associate Director Robert Khodadadian and Director of Financial Services Gary Meese are leading the marketing initiative, which extends to a five-story brownstone apartment building farther uptown at 310 West 109th Street priced at $2.9 million.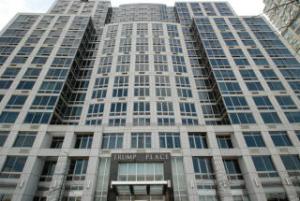 "This is the first time the retail condos have been put on the market," Ms. Polsinelli said. "It's not the heaviest retail neighborhood, but it's Trump Place. You've got 277 apartments there."
Ms. Polsinelli added that a medical or restaurant tenant would be viable options for the locations that rely heavily on resident foot traffic. The first condominium offers 1,968 square feet of space; the second has 2,111 square feet that can be triple-net-leased. One of the spaces is currently occupied by a physical therapist. The buyer can expect asking rents of around $57 per square foot.
"The retail condo market is very strong," Ms. Polsinelli said. "Once you own your space you control it. You can refinance, rent it, or increase your own rent. There's a trading value."