David Werner and Partners Close on $325 M. Purchase of Historic Milford Plaza Hotel
---
---
The historic Milford Plaza Hotel in the heart of the Theatre District was sold for $325 million, city records show, confirming previous reports that real estate investor David Werner and Deutsche Asset & Wealth Management's real estate investment business were in talks to purchase the ground lease at the site.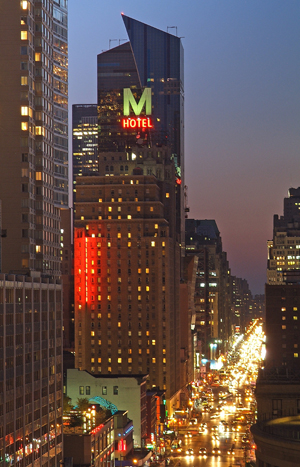 Last month The Wall Street Journal reported that ownership, Rockpoint Group and hotel operator Highgate Hotels, would sell the property in three parts—the ground lease, the 1,300-room hotel and the property's retail space—for an expected $650 million.
That report stated that Rockpoint and Highgate were also in talks to sell the hotel's retail and hotel rooms to New York-based Ashkenazy Acquisition Corp.
Ownership, under the Rockpoint Fund III, purchased the Milford Plaza Hotel for roughly $200 million in 2010, city records show,  and then upgraded the rooms and common areas.
The block-front, 27-story, 1,300 room hotel on 8th Avenue, between 44th and 45th Streets, was built in 1928 and at the time was the largest hotel in the city.
It is located within walking distance to Penn Station, Madison Square Garden, the Jacob Javits Convention Center.