Chetrit and Peebles Will Pay Combined $250 M. for City Buildings
---
---
The city announced yesterday that it will sell two Civic Center buildings at 49-51 Chambers Street and 346 Broadway for nearly $250 million to Chetrit Group and The Peebles Corporation.
Chetrit — in the midst of a buying spree — and Peebles were selected following an RFP issued in April of last year as part of the Bloomberg administration's plan to reduce underused government office space by 1.2 million square feet by 2014.
The developers plan to restore the buildings and redevelop them as as a mix of hotel, residential and community space.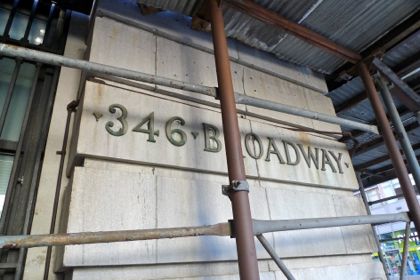 "In 2010, we set a goal of reducing city agency office space by 10 percent within four years – equivalent to 1.2 million square feet," said Mayor Michael Bloomberg in a statement announcing the agreement.  "Today's agreement brings us more than 80 percent towards that goal, dramatically reducing the amount of office space used by City agencies and making agency operations more efficient and less costly."
The Chetrit Group will pay $89 million for 49-51 Chambers Street and convert it into residential and retail space; and The Peebles Corporation will pay $160 million for 346 Broadway and is expected to convert the property into a mixed-use building with residential, hotel, retail and community facility components.
And as part of the agreement, The Peebles Corporation will convert 16,000 square feet at 346 Broadway into a digital arts and media space dedicated to public use.
The sale will net an estimated $120 million in revenue for the city after relocation and other costs, but the city will save an additional $120 million in operating expenses over the next two decades; and it brings the total office space eliminated since the initiative kicked off in 2010 to more than 1 million square feet, which is projected to save $470 million in annual rent and operating savings over the next 20 years, according to the statement from the city.
"With the sale and redevelopment of these historic buildings, they will not only be restored and put to better use, but they will also bring a significant economic and cultural impact to Lower Manhattan and the entire city," said New York City Economic Development Corporation President Seth Pinsky, in the statement.
The projects are anticipated to raise more than $500 million in private investment, generate more than $70 million in additional tax revenue over the next 30 years and create more than 550 construction jobs and 60 permanent jobs.
The city acquired the buildings in the 1960's as part of a larger plan to improve the Manhattan Civic Center that ultimately never came to fruition.