Campaign Finance Analysis Shows Real Estate Execs Buttering Up Multiple Mayoral Candidates: Daily News
---
---
Did you ever uncover that your grandmother had numerous "favorite" grandchildren, or that your brother or sister was earning a bigger allowance?
If so, you might have felt like the city's mayoral candidates as they come to realize that they might not be so special in the eyes of some real estate executives.
An article published in the New York Daily News shows that some real estate executives are throwing cash at more than one mayoral candidate in what critics believe is an attempt to butter up the next mayor – whoever it may be – to better suit their interests.
"Critics say it's proof that some donors are not supporting a vision for the city — they just want a sympathetic ear from whoever wins," the report stated.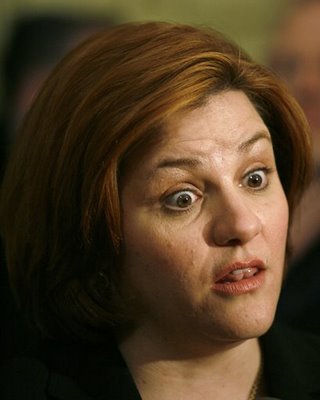 Among those cited in the News report as supporting multiple candidates are SL Green Realty Corp.'s Stephen Green and fellow executives; Roger Silverstein and execs at Silverstein Properties; three execs at Algin Management; Jay Kriegel, a senior adviser at The Related Companies; and Richard Nasti, an executive with developer H.J. Kalikow & Co., who according to the News was the only one willing to comment on the potential for a conflict of interest arising from the contributions.
"We'll cross that bridge when we get to it," said Mr. Nasti, who raised $19,800 for Democrat William Thompson in 2011, including a personal maximum donation of $4,950, but then, along with his wife, gave $4,950 each to Republican candidate Joe Lhota, a former colleague of his at Paine Webber.
"They both would be great mayors and I applaud them for putting themselves out there," Mr. Nasti said.
The breakdown on the rest, as laid out by the News: 
Mr. Green and seven executives wrote checks totaling $18,950 to the mayoral campaign of City Council Speaker Christine Quinn but on the same day (along with one additional executive) gave $9,400 to the campaign of Mr. Thompson.
On the week of July 9, executives at Silverstein wrote $4,440 in checks to Ms. Quinn, $4,400 in checks to Mr. Thompson and $4,400 to Public Advocate Bill de Blasio.
Roger Silverstein, son of Larry Silverstein, wrote separate $600 checks to Ms. Quinn and Mr. de Blasio on July 9 and then a $600 check to Mr. Thompson on July 11.  All told, Silverstein executives raised $11,840 for Ms. Quinn, $5,900 for Mr. de Blasio, and $5,200 for Mr. Thompson.
Algin Management executives each gave Ms. Quinn the maximum donation of $4,950 on March 5 and three days later gave the same amounts to Mr. Thompson.
Mr. Kriegel at Related raised $48,645 for Ms. Quinn, $21,500 for Ms. Thompson and $9,000 for Mr. de Blasio.
All told, Ms. Quinn has emerged as the clear favorite in terms of overall contributions from the real estate industry, having received $1.3 million from developers, contractors, title insurance firms, and architects compared to $117,895 for Mr. Thompson and $99,022 for Mr. de Blasio, the report showed.
Algin Management
,
Bill de Blasio
,
Christine Quinn
,
H.J. Kalikow & Co.
,
Jay Kriegel
,
Joe Lhota
,
Larry Silverstein
,
Paine Webber
,
Related Companies
,
Richard Nasti
,
Roger Silverstein
,
Silverstein Properties
,
SL Green Realty Corp.
,
Stephen Green
,
William Thompson