Hudson Jeans Gets Down on More Space Like Wiz Khalifa
---
---
Kate Hudson, Taylor Swift, Selena Gomez, a consortium of post-college-aged women across the city – and real estate professionals looking to get down like Wiz Khalifa – will presumably be pleased to hear that Hudson Jeans has bulked up its space at 231 West 39th Street.
The apparel company, which supplies department stores across the city with its clothing, has signed a 10-year, 6,973-square-foot renewal, adding 2,700 square feet to its showroom, as it grows in popularity among celebrities — and the men and women who admire them.
"The building really looks like a 25- to 35-year-old, post-college, women's closet… every brand you would see in a department store or out at a bar or club at night," said Jeffrey Buslik of Adams & Co., who represented the tenant and the landlord in the transaction.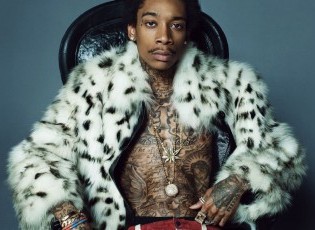 Hudson Jeans also has a men's collection, ranging from skinny, to shorts, to "slouchy straight" models.
None other than Wiz Khalifa himself recently represented Hudson Jeans' Heritage Collection on his 2050 Tour, wearing what appeared to be the "Brawl" jean jacket in celebration of Philadelphia's Powerhouse Hip-Hop concert.
"Wiz rocked the jacked on the red carpete before POWER House in Philly," read a statement on the company's website.
The building at 231 West 39th Street is reserved exclusively as a garment showroom, with a creative, lofty feel.  In addition to the high-end denim apparel company, the 200,000-square-foot property is home to Joe's Jeans, Shoshanna, Autumn Cashmere and Hard Tail, among a long list of others.  Hudson Jeans, established in 2002, has been in the building since 2006.
"The building is full of contemporary apparel showrooms and they (Hudson Jeans) are one of the preeminent brands in that category," said Mr. Buslik, adding that, as leasing broker for landlord 231 and 249 West 39 Street Associates, he has the "highest critical mass of that type of showroom in Manhattan."
The asking rent on the space was $35 per square foot, sources said.
231 and 249 West 39 Street Associates
,
231 West 39th Street
,
Adams & Co.
,
Autumn Cashmere
,
Hard Tail
,
Hudson Jeans
,
Jeffrey Buslik
,
Joe's Jeans
,
Kate Hudson
,
Selena Gomez
,
Shoshanna
,
Taylor Swift
,
Wiz Khalifa