SAE Institute Leases 27,000 Square Feet At Surging 218 West 18th Street
---
---
SAE Institute (f.k.a. the School of Audio Engineering) signed for a 10-year relocation and expansion that will bring it from 1293 Broadway to 27,000 square feet at 218 West 18th Street in Chelsea, The Commercial Observer has learned.
CBRE's Stephen Siegel, Gregg Rothkin and Peter Turchin, along with Zak Snider and Ben Fastenberg  represented the landlord, Atlas Capital Group and GreenOak Real Estate. A team from Realty Insight Group and Zimmer Real Estate Services led by RIG President Neil Schoor represented the tenant.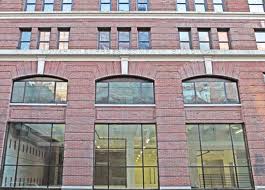 In the past year, Red Bull and Yammer—a San Francisco-based technology company–have set up shop in the 166,000-square-foot 218 West 18th Street, which Atlas and GreenOak acquired for $60 million early last year. Red Bull took two office floors totaling 27,000 square feet and two retail floors totaling 15,000 square feet. The hypercaffeinated beverage maker houses its Red Bull Music Academy, an events and retail space, on the building's ground and concourse levels.
"I think for [SAE] the appeal of the building was its connection to tenants in the area," Mr. Turchin said. "This is where they'll be placing their students after they graduate, and that was a big draw for them. Some students won't be going more than a few blocks away for work once they've finished their work at school."
Mr. Schoor agreed, saying "SAE felt the area provided an atmosphere more in line with its student body than Herald Square." He added that SAE's oddly shaped previous space in the Herald Center was about 16,000 square feet.
Google owns 111 Eighth Avenue around the corner, and is just one of many firms defining this western swath of Midtown South as a booming tech district.
The property certainly has its own merits. "It's state of the art and has some of the best infrastructure compared to other Midtown South buildings," Mr. Turchin said. He added that when CBRE began its assignment in the building about a year ago, there were nine available floors. Now there are two. Asking rents are in the high $50 to low $60 per square foot range.
The available second floor space features a distinctive glass window line while the sixth offers great light and air.  "Normally when you do a leasing program in a building it's bottom up and top down," Mr. Turchin said. "Here, we've filled in the middle."