Restaurateur Signs Deal to Run World Financial Center Marketplace
---
---
Restaurateur Peter Poulakakos has signed on to run the 30,000-square-foot marketplace at Brookfield (BN)'s World Financial Center, the New York Post reported yesterday.
Poulakakos is perhaps best known as operator of coffee chain Financier Patisserie but also oversees downtown restaurants Harry's Café, Harry's Steak, Adrienne's Pizza Bar, Ulysses' and Bayard's.
"We met with everyone who has the expertise and desire to open a world class market in Manhattan and we were really blown away by Peter's vision for marketplace," Edward Hogan, Brookfield's national director of retail leasing, told The Commercial Observer.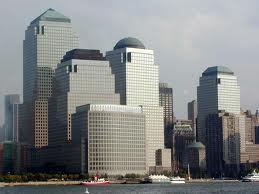 The marketplace will include two restaurants, a Brookfield Properties spokesperson told the Post, one an outside space and another likely focusing on seafood. The market will feature approximately 25,000 square feet of indoor space, with an additional 7,000 square feet outside, Mr. Hogan noted.
Mr. Poulakakos differentiated himself through his diverse background, Mr. Hogan noted. "He's unique in that, a lot of people interested in the marketplace are restaurateurs, but not only is Peter a restaurateur, he also makes food. He has a coffee roasting factory, a large pastry shop and has significant wine importing business," he said.
Mr. Hogan added he was excited by the way people are talking about marketplaces in America. "We will see more of these across the city and across the country," he noted. "It will really elevate the choices we have as consumers."
Mr. Hogan declined to provide details on the plans for the marketplace.

As previously reported by The Commercial Observer, Brookfield recently signed leases with eight casual restaurants for World Financial Center. The new restaurants are: Chop't Creative Salad Company, Dig Inn Seasonal Market, Dos Toros, Little Muenster, Num Pang, Skinny Pizza, Sprinkles Cupcakes and Umami Burger. The eateries will operate on a 600-seat dining terrace which is currently under construction.
The Commercial Observer also previously reported Brookfield was in negotiations with several retail tenants to fill space in a 200,000-square-foot portion of the four-building, eight-million-square-foot compound. WWD reported earlier this month both Burberry and Michael Kors will open retail locations at the complex.
World Financial Center in being renamed Brookfield Place and the individual buildings, known now as One through Four World Financial Center will be known by their respective addresses, 200 and 225 Liberty Street and 200 and 250 Vesey Street.
Andrienne's Pizza Bar
,
Bayard's
,
Brookfield Place
,
Chop't
,
Dig Inn Seasonal Market
,
Dos Toros
,
Financier Patisserie
,
Food & Drink
,
Harry's Cafe
,
Harry's Steak
,
Little Muenster
,
Peter Poulakakos
,
Skinny Pizza
,
Sprinkles Cupcakes
,
Ulysses'
,
Umami Burger
,
World Financial Center
,
Brookfield