Newmark Grubb Knight Frank Brokers to Lease Boutique Offices on Broadway
---
---
Four brokers at Newmark Grubb Knight Frank will be taking over leasing responsibilities for three prewar office buildings on Broadway. The buildings, owned by W&H Properties, include 1333, 1350 and 1359 Broadway.
The leasing team will consist of William Cohen, executive vice president and principal, and Ryan Kass, senior managing director, Neil Rubin, director of Newmark Grubb Knight Frank, an existing member of the team, and Andrew Weisz, a recent NGKF hire from Cushman & Wakefield. The previous leasing agent was NGKF Executive Managing Director Rob Silver.
Messrs. Cohen and Kass were chosen to head up the leasing squad because of their understanding of the boutique office market, said Anthony Malkin, president of Malkin Holdings LLC, which supervises the W&H Properties portfolio of the prewar trophy office buildings. The two had been successful as leasing agents for One Grand Central Place and the Empire State Building, he said.
"They understand our vision for these Pre-War Trophy properties, and they have helped make this vision a reality through aggressive, strategic leasing efforts that attract top brokers and their tenants," Mr. Malkin said.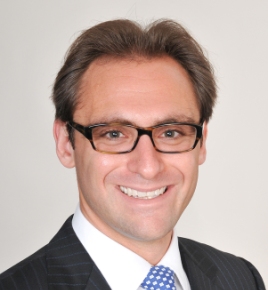 The buildings have newly renovated lobbies, elevators, windows and systems, Mr. Malkin said. Address 1359 is six percent vacant, 1350 is ten percent vacant and 1333 is completely full, save for 62,000 square feet of retail space that the NGKF team will not be working to lease.
Mr. Cohen has been a leasing broker in the New York metropolitan area for 33 years.  In this time, he has served as an agent for more than 25 million feet of commercial space.
Mr. Kass joined Newmark Grubb Knight Frank in 2003.  Since then, he has completed over 600 transactions totaling a value in excess of $2 billion.
Mr. Rubin joined Newmark Grubb Knight Frank in 2000, following a three-year affiliation with Julien J. Studley, Inc. Before entering the field of real estate, he worked as a financial analyst in both the securities and media industries.