Macy's Renews Lease at 11 Penn Plaza
---
---
Macy's has renewed its lease for the 646,000-square-foot space at 11 Penn Plaza, it was announced yesterday.
The new lease runs through 2035, according to a statement from Vornado Realty Trust, which owns the building. Financial terms were not disclosed.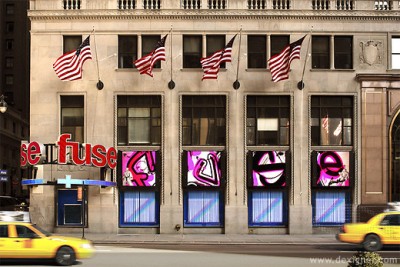 Vornado owns close to 9 million square feet of office, retail and hotel space in the Penn Plaza district. The total building space at 11 Penn Plaza is 1.1 million square feet.
Macy's merchandising group is based at 11 Penn Plaza, according to the company's website. The department store's flagship location is in nearby Herald Square at 151 West 34th Street, which also houses the company's corporate marketing and corporate services offices.
The building at 11 Penn Plaza is located on Seventh Avenue between 31st and 32nd Streets. Built in 1923, the 23-story building's lobby was renovated in 1982. Floor sizes range from 4,900 square feet to 61,000 square feet.
Other major tenants in the building include AMC Networks, Fuse Network and Madison Square Garden. Europa Café and PNC Bank operate retail locations in the building. Currently, there is no available space in the building, according to the Vornado website.
As previously reported by The Commercial Observer, Macy's expanded and renewed its lease at 1440 Broadway for a total of 197,000 square feet in December 2012. It was the retailer's third expansion in two years at the building.
Calls to Vornado Realty Trust were not immediately returned.