Kobeyaki Coming to Garment District
---
---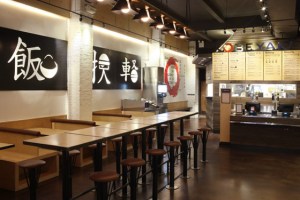 Kobeyaki will be opening a second location in Midtown.
The recently-opened Japanese restaurant located at 293 Seventh Avenue between 26th and 27th streets will be opening a new location at the base of 110 West 40th Street in the Garment District. The restaurant will span approximately 2,441 square feet.
Kobeyaki recently turned one year old, a year after receiving funding to turn the Japanese restaurant into a chain similar to what Chipotle has done for Mexican food. The initial restaurant was opened across from Fashion Institute of Technology, dominated by a student base, where as the second aims to attract tourists. Rightfully so, the new location is right near the heart of Times Square.
The asking rent for the location was upward of $200 per square foot.
A leasing team of comprised of David Levy and Brett Maslin of Adams & Co. represented the landlord, One Ten West Fortieth Associates. A broker from Midtown Commercial Real Estate represented the tenant, disguised under the name Kobeyaki 2 LLC.
The pair from Adams & Co. had recently signed a few office leases in addition to the retail lease, including a 823-square-foot lease for Integrate NY and a 1,149-square-foot space for the Harriet and Esteban Vicente Foundation, a charitable organization that will use the space for general and executive offices.
The lease was set for 15 years and an expected opening date was not disclosed.