Brookfield Announces Leases With Eight Food Vendors At World Financial Center
---
---
Brookfield Office Properties announced today that it has signed leases with eight fast casual restaurants at Brookfield Place (formerly World Financial Center) in the Financial District.
The on-trend restaurants are: Chop't Creative Salad Company, Dig Inn Seasonal Market, Dos Toros, Little Muenster, Num Pang, Skinny Pizza, Sprinkles Cupcakes and Umami Burger. The locations will operate on a 600-seat dining terrace that is currently under construction at the complex, which is in the midst of a $250 million overhaul.
The Commercial Observer reported last summer that Brookfield was in negotiations with several retail tenants they'd hoped would fill a 200,000-square-foot portion of the four-building, eight-million-square-foot compound at the edge of Battery Park City. The dining terrace will go above a 24,000-square-foot marketplace reminiscent of Eataly.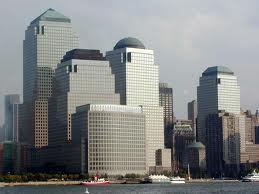 In the coming months Brookfield plans to announce an additional six eateries for the terrace, which is slated to open in January. The large real estate investment trust announced in October that it would be renaming the Lower Manhattan complex.
Brookfield has clearly embraced the young crop of local and somewhat offbeat food purveyors flooding New York. A rotating lineup of food trucks including Kimchi Taco, Gorilla Cheese and Big D's Grub parks outside of 4 World Financial Center each workday.
Brookfield representatives did not immediately return requests for comment.
brookfield office properties
,
Brookfield Place
,
Chop't
,
Dig Inn Seasonal Market
,
Dos Toros
,
Eataly
,
Food & Drink
,
Little Muenster
,
Num Pang
,
Skinny Pizza
,
Umami Burger
,
Wofld Financial Center