American Arbitration Association Grabs 25K at 120 Broadway
---
---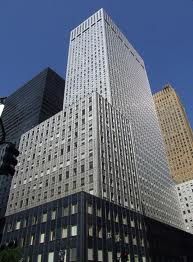 On the heels of a consolidation spree at 120 Broadway, the American Arbitration Association has inked yet another deal in Midtown, The Commercial Observer has learned.
The firm will take another 25,000 square feet at 150 East 42nd Street in Midtown in addition to the approximately 79,000 square feet of space it inked last week at 120 Broadway. The two locations will be largely split along the lines of executive offices downtown and conference center in Midtown.  The new office will also be shared with the recently established New York International Arbitration Center.
The company, headquartered in New York, has offices around the world including Dublin, Mexico City, and recently in Singapore. The association is a not-for-profit organization that has an extensive history in alternative dispute resolution  for institutions, government agencies, and corporate clients.
The building was represented by an exclusive leasing team from CBRE (CBRE) consisting of Vice Chairman Scott Gottlieb, Senior Vice President Rocco Laginestra and associate Brian Dooley. Jones Lang LaSalle  managing directors Brian Higgins and Chris Kraus were on the opposite side of the table representing American Arbitration Association. The pair have worked extensively with the company and brokered their leases at 120 Broadway as well.
The 1,600,000-square-foot building at 150 East 42nd Street is owned by the Japanese real estate investment company Hiro Real Estate. The building is listed as fully occupied. The multinational financial services firm Wells Fargo signed a 16-year deal in 2011 for 275,000 square feet spanning 13 floors.
American Arbitration Association is planning on moving into both offices in the coming spring.