Thor Equities Purchases 680 Madison Avenue Retail Space for Skyhigh $277 Million
---
---
While prime retail corridors like Fifth Avenue and Soho have stayed afloat post-recession by keeping it real with a mix of high- and middlebrow retailers, Madison Avenue is standing by luxury as a bulwark in the sputtering economy.
Thor Equities' purchase of 35,000 square feet of retail space at 680 Madison Avenue for $277 million is further evidence of the street's dramatic comeback, and, according to The Wall Street Journal, among the highest prices ever paid for retail property on the thoroughfare.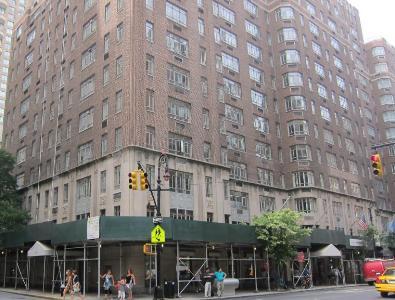 Thor, and C.E.O. Joseph Sitt, beat out Vornado Realty Trust for the space after negotiations fell through between the owners Extell Development Co. and Angelo, Gordon & Co. and Vornado, which had offered to pay roughly $280 million for the property. Extell and Angelo, Gordon bought 680 Madison Avenue, a.k.a. the Carlton House, for about $170 million in 2010. The Mortgage Observer in August reported that the owners were working toward a $200 million loan for the planned condo conversion of Carlton House's upper floors.
The Journal reports that during the early-00s boom rents on Madison Avenue reached $1,500 per square foot, then nosedived to $500 per square foot following the crash. Average asking rents spiked 30% to $1,000 per square foot in the third quarter of 2012, according to Cushman & Wakefield.
Mr. Sitt told the Journal he plans to ask $1,800 per square foot for the space, at Madison Avenue and 61st Street, signaling the street's rebirth. Thor Equities could not immediately be reached for comment.