Alterra Consolidates US Office in New York
---
---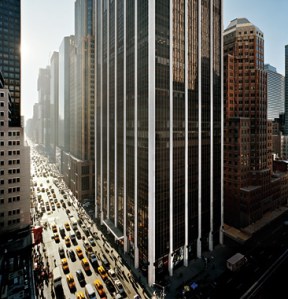 Alterra USA Holdings is set on consolidating their New York offices into one US headquarters office.
The insurance firm inked a 27,342-square-foot deal in SL Green Realty Corporation's 1185 Avenue of the Americas in Midtown. The office will house Alterra's USA, Speciality, and Capital Services operations on the 16th floor of the Class A building.
"Alterra USA sought to combine operations previously at two separate locations in Manhattan," said Scott Cahaly, a senior vice president of Jones Lang LaSalle, in a prepared statement. "The space at 1185 Avenue of the Americas was ideal for the insurance firm, as it provided Alterra with a single, centrally located office in a building boasting a prestigious tenant roster."
Alterra will join several notable tenants including News Corporation, King Spalding, Hess Corporation, and the National Hockey League.
"Jones Lang LaSalle was able to achieve a cost-effective transaction for the client in a high-end office property owned and operated by a quality landlord," added Mr. Cahaly.
Mr. Cahaly was the exclusively representative for Alterra USA. SL Green Realty Corporation was represented by a pair of in-house brokers, senior managing director Gary Rosen and executive vice president Howard Tenenbaum.
"We are delighted that such a prestigious global firm as Alterra has selected our building for the location of its US headquarters," said Steven Durels in a prepared statement released by SL Green. He added that Alterra had occupied 4,635 square feet at another one of SL Green's properties, 1350 Avenue of the Americas.