Epiq Systems to Ink 100,000 SF Deal
---
---
Technology firm Epiq Systems is on the brink of signing a lease for roughly 100,000 square feet of office space at 685 Third Avenue, The Commercial Observer has learned.
A source familiar with the deal said it was slated to close towards the end of last week, but the deal had not closed by press time.
"A couple more days," the source said.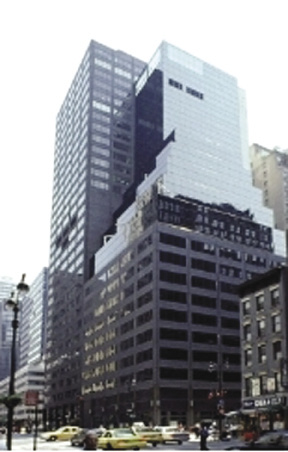 The 31-story, 650,000-square-foot building, between East 43rd Street to East 44th Street and near Grand Central, is owned by TIAA-CREF (Teachers Insurance and Annuity Association – College Retirement Equities Fund).
The financial services firm bought the property from pharmaceutical giant Pfizer in 2010 for $190 million, city records show, and it has since performed extensive renovations on the property, including a renovated lobby.
Epiq Systems will take three floors in the building, moving from the space it previously subleased at 90 Park Avenue, according to a report from Crain's, which also stated that the pricing would fall in the $50's per square foot.
That's something of a bargain, considering average rents in Midtown fall just under $72 per square foot, according to the latest data from Cushman & Wakefield.
The transaction also brings the firm closer to its third floor offices at 757 Third Avenue.
Paul Amrich and his CBRE team represented the building ownership, but Mr. Amrich declined comment for this article.  Epiq Systems did not return calls and emails seeking comment, and TIAA-CREF could not be reached.
The deal is the third notable transaction at the building since TIAA-CREF scooped the property.
Salesforce.com inked a 10-year lease for 74,349 square feet at 685 Third Avenue at the building in August – the same month TIAA-CREF unveiled the building's new lobby – after tapping architects Gensler to execute the new capital improvement program.
Salesforce.com, which dubs itself the "enterprise cloud computing leader," relocated from the much smaller 16,350 square foot office space it previously occupied at 2 Grand Central, as reported in The Commercial Observer.
Last year, accounting and consulting firm Marks Paneth & Shron took 85,460 square feet on floors three through five, becoming the first long-term tenant to occupy the building since TIAA-CREF first acquired it.
2 grand central
,
685 Third Avenue
,
757 Third Avenue
,
90 Park Avenue
,
CBRE
,
crain's
,
Cushman & Wakefield
,
epiq systems
,
Gensler
,
Marks Paneth & Shron
,
Paul Amrich
,
Pfizer
,
Salesforce.com
,
TIAA-CREF