Avison Young Hires Former CBRE Senior Director Walter Blyzniuk
---
---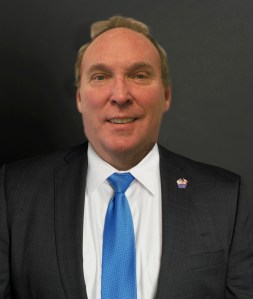 Canada-based commercial real estate firm Avison Young announced the hire of Walter Blyzniuk. Mr. Blyzniuk, formerly a senior director with CBRE (CBRE), was brought on to establish a tristate market advisory and transaction services platform focused on the commercial real estate needs of pharmaceutical companies, according to Avison. He will be based in both the company's New York City and Morristown, N.J., offices.
Specifically, Mr. Blyzniuk will be advising and representing pharmaceutical companies in the acquisition and disposition of productive/specialized assets including manufacturing sites and biology, chemistry and physics labs. "Since launching our operations in the tristate area, Avison Young has made a concerted effort to recruit best-in-class specialists such as Walter to provide expert-level services to our growing client base," said Greg Kraut, principal and managing director with Avison. "Due to consolidation in the industry, today's pharmaceutical companies require the expertise of specialized professionals who truly understand their business," Mr. Blyzniuk said, as part of a company release.
Prior to his work with CBRE, Mr. Blyzniuk was a director at Jones Lang LaSalle, where he also worked within the company's global pharmaceutical group. Earlier in his career, he served as a vice president at DLJ Investment Partners. Throughout his career, Mr. Blyzniuk has worked on behalf of a long list of leading global pharmaceutical companies, including Johnson & Johnson, GSK, Elan, Mylan Pharmaceuticals and Watson Pharmaceuticals, with a focus on the North America, Europe and Asia/Pacific markets. "Many of the leading global pharmaceutical companies are headquartered in New Jersey, so it's crucial that we have locally based top professionals that bring a firm understanding of the industry and marketplace in order to best service the industry's needs," said Jeffrey L. Heller, principal and managing director for Avison's New Jersey office.