Michael Kors Growing at 11 West 42nd Street
---
---
Retailer Michael Kors has expanded its headquarters at Tishman Speyers' 11 West 42nd Street building in a deal that will see its footprint there grow to almost 120,000 square feet, sources told The Commercial Observer.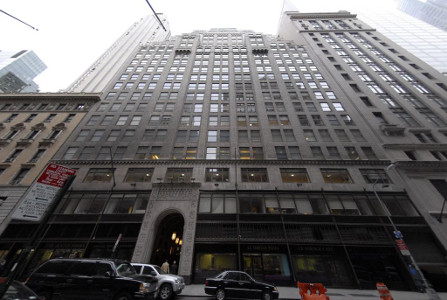 The company was already sitting pretty in 90,018 square feet on the 20th through 23rd floors and 21,470 square feet on floors 28 and 29. The expansion will see the company move into 8,295 square feet on a portion of the 19th floor.
A spokesperson for Tishman Speyer, which was represented in the lease in-house by Greg Conen, said that the firm would not comment on asking rents or terms. However, sources familiar with the transaction confirmed to The Commercial Observer that the asking rent was $55 per square foot and that the new lease was structured to co-terminate in 10 years with Michael Kors' existing space.
The retailer was represented by Cushman & Wakefield's Glenn Markman and Danielle Zimbara. Its real estate division didn't return an email seeking comment about the space or what it will be used for in time for publication. The company moved to the building back in 2003 and has steadily grown there since, in a series of expansions.
Other tenants in the 32-story, 932,101-square-foot Bryant Park building include CIT Group, Traiana and Oscar de la Renta—the couture house that also has its headquarters in the building.
cgaines@observer.com