LinkedIn Expands its Office at Empire State Building
---
---
LinkedIn, the social network for work professionals that boasts more than 187 million members across 200 countries, is expanding its New York office space in the iconic Empire State Building. The company has inked a 10-years lease for 40,781 square feet of space on the 23rd floor of the building, where it is reaching a total occupancy of 72,523 square feet. The asking rent for the new space was $51 per square foot.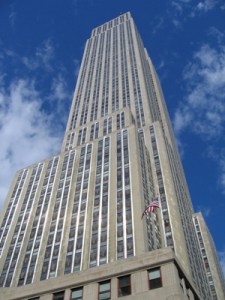 Originally, in 2011, LinkedIn leased 32,000 square feet of the Empire State Building, comprising the entire 25th floor of the building. This past July, it announced the intention to add 10,000 square feet on the 24th floor. Since then, though, LinkedIn reevaluated its needs, a spokeswoman with Malkin Holdings, which supervises the Empire State Building, told The Commercial Observer. Instead of adding just 10,000 square feet, LinkedIn chose to take another full floor, where it is scheduled to open new offices in late 2013.
Founded in 2002, as of September 30, 2012, LinkedIn has 3,177 full-time employees located across the globe.
"Clearly our location helps attract and retain key employees," said Anthony Malkin, president of Malkin Holdings.  "Our amenities, convenient location, leadership in energy efficiency, state-of-the-art building systems, and attentive, proactive management make the building a great solution for leading businesses."
Sacha Zarba, a broker at CBRE, represented LinkedIn, William Cohen and Ryan Kass, brokers at Newmark GrubbKnight Frank, represented the building in this deal.
apirolo@observer.com