450 Seventh Avenue Welcomes Human Rights in China
---
---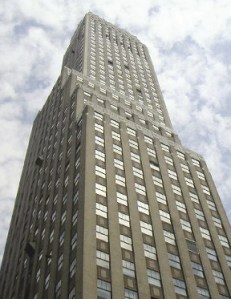 Human Rights in China, Inc. is set to move to 450 Seventh Avenue.
The non-governmental organization will be moving their operations from the Empire State Building in favor of a 2,639-square-foot space inside of the  Kaufman Organization-owned 450 Seventh Avenue.
"They were leased out [of the Empire State Building] by an expanding tenant," explained Barbara Raskob, director of leasing at the Kaufman Organization. "They had to look for another space because they were at the end of their lease."
"They liked the the concept of a landlord in-house in the building," she added. The Kaufman Organization, which has owned the building since World War II, operates its headquarters within the building. "We are also doing a custom layout for them. We are building a conference room, a couple of offices, and a pantry for them."
"It's a very bright corner unit looking east and south," Ms. Raskob said.
Ms. Raskob represented the landlord on the transaction. Steven Marvin, an executive managing director and partner of Olmstead Properties, was on the opposite side of the table representing Human Rights in China.
The lease was set for five years. The asking rent clocks in at the high $40s per square foot with upper floors breaking into the mid $50s per square foot.
Human Rights in China was founded in March 1989 and has operated as a international non-governmental organization with the mission of promoting human rights and advancing institutional protection of such rights in China. The firm operates a location in New York as well as in Hong Kong.