HUD Vows Foreclosure Relief in Wake of Storm Damage
---
---
Following President Barack Obama's mandate that federal agencies speed relief to those affected by Hurricane Sandy, the U.S. Department of Housing and Urban Development indicated Wednesday that it will provide multiple forms of aid in the New York City area.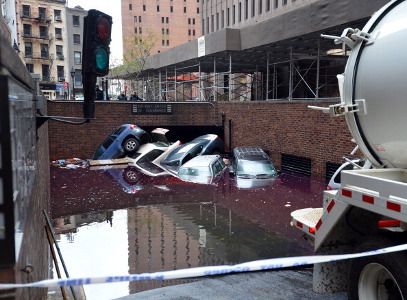 With the Bronx, Kings, Nassau, New York, Suffolk and Queens counties all declared disaster areas, several of these measure involve mortgage protection for residents.
"Families who may have been forced from their homes need to know that help is available to begin the rebuilding process," HUD Secretary Shaun Donovan said. "Whether it's foreclosure relief for families with FHA-insured loans or helping these counties to recover, HUD stands ready to help in any way we can."
Homeowners with FHA-insured loans, for instance, have been granted forbearance on foreclosures, while other mortgage holders will receive a 90-day moratorium on foreclosures.
Additionally, HUD is offering FHA mortgage insurance through its Section 203(h) program for those who have lost their homes and need to either rebuild or buy a new one. One hundred percent financing is provided to borrowers who use FHA-approved lenders.
And state and local governments have access to federally guaranteed loans that can be used to repair public infrastructure and for economic development.
The complete rundown of Secretary Donovan's announced measures to help those affected is available here.