Eastside Sports Physical Therapy Renews at 244 West 84th Street
---
---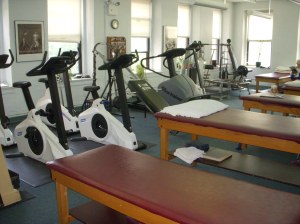 Eastside Sports Physical Therapy has renewed their lease on the Upper East Side.
The physical therapy office will continue to operate out of a 5,598-square-foot space on the third floor of 244 West 84th Street.
"We've maintained relationships with all our tenants," said Gabe Isaacs, a managing director at Lee & Associates, in a prepared statement. "Despite the construction on the Second Avenue subway, for the most part, they want to stay in the neighborhood."
As the exclusive leasing agent for the building, Mr. Isaacs has signed five new leases and renewals within the last month at the building.
"Our tenants have the foresight to realize that in a few years they'll be in one of the most coveted Upper East Side locations for ease of access to anywhere in Manhattan via the new subway line," Mr. Isaacs further explained.
In addition to signing with Eastside Sports Physical Therapy, Bio Fitness Center has also renewed their lease in the building. The fitness center's lease also spans 5,598 square feet and will be extended for ten years.
The tenant base remains mixed with offices ranges from medical offices, childcare services, a gym, and, of course, the two noted above. A retail space occupies the ground floor which is anchored by a Two Boots Pizza restaurant.
Asking rent for Eastside Sports Physical Therapy and Bio Fitness Center were $41 per square foot.