U.S. Postal Service Sells Building in Queens for $6.55 Million
---
---
The U.S. Postal Service has sold a roughly 84,000-square-foot industrial building to Treasure Island Storage. The building is at 78-02 Liberty Avenue, in Ozone Park, Queens–a site that has been used as a mail sorting facility for the past thirty years. Ken Cayre, president of Cayre & Sons Acquisitions, the company controlling TI Storage, confirmed the deal to The Commercial Observer.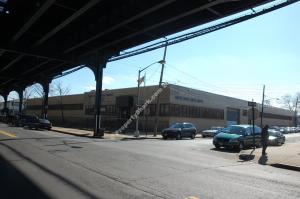 The building was sold for $6.55 million and Israel Discount Bank of New York provided a $6.8 million loan on the property to finance its acquisition and renovation, Mr. Cayre confirmed.
"The building will to be converted to a state-of-the art, class A self storage facility," Mr. Cayre said.  "We expect this project to be approximately $11 million when completed," he added.
TI Storage currently owns and operates 10 properties in Brooklyn, Queens and throughout New Jersey. The company has two additional storage projects in the pipeline in the outer boroughs of New York, and is actively pursuing additional opportunities.
The U.S. Postal Service has put several properties across the country on the market, in order "to streamline operations," a spokeswoman said. According to an online list created by CBRE, the brokerage in charge of selling the properties, 71 buildings and 24 land parcels of U.S. Postal Service are currently for sale across the country. A U.S. Postal Service spokeswoman confirmed that the list is up to date. Representatives of CBRE were not available for comments in time for publication.
apirolo@observer.com