Perry Ellis International Stretches Out Its Gams at 530 Fifth Avenue
---
---
Clothing company Perry Ellis International has inked a new lease to take a total of 39,000 square feet at the 530 Seventh Avenue, it was announced earlier today.
The company will be relocating a chunk of its operations from 1411 Broadway to the Fashion District building, which is owned by the Savitt Partners.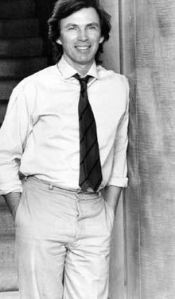 Perry Ellis will dedicate 18,500 square feet on the second floor of the building for its Rafaella division, which it acquired for $70 million in 2011.
The Savitt Partners were represented in-house by Bob Savitt, Brian Neugeboren and Marc Schoen. Robert Martin, Matt Astrachan, Alex Chudnoff, and Brad Lane of Jones Lang LaSalle represented Perry Ellis International.
The reason for the new lease was to consolidate the Rafaella division closer to Perry Ellis' other business interests, the Savitt Partners said in a press release.
"Perry Ellis International is undoubtedly one of the most respected names in the fashion business and we are very excited to have such a high-caliber company as part of our tenant family at 530 Seventh Avenue," said Mr. Savitt, in a statement.
The 490,000-square-foot building has a roster of trendy fashion tenants like Zappos, Max Mara, Asics, Maggy London, and DC Shoes, among others.
Asking rents in the building range from $53-a-square-foot to $65-a-square-foot.
drosen@observer.com 
1411 Broadway
,
530 Seventh Avenue
,
Alexander Chudnoff
,
bob savitt
,
brad lane
,
Brian Neugeboren
,
Jones Lang LaSalle
,
Marc Schoen
,
Matt Astrachan
,
perry ellis
,
Rafaella
,
Robert Martin
,
savitt partners