Bellwether Enterprise: All Systems Go
---
---
A little over three months after Enterprise Community Investment's mortgage finance business merged with Bellwether Real Estate Capital, the new entity is speeding along toward its projected 2012 $1.5 billion in mortgage production volume.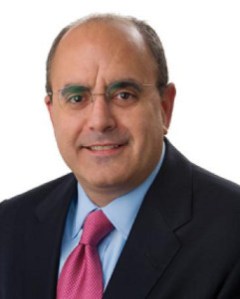 The new company, Bellwether Enterprise Real Estate Capital, has originated more than $421 million in financing since it formed on May 31, 2012. At the time, its CEO, Lamar Seats, said that the two companies overlapped very little. He added that its New York area focus would be on the affordable housing market.
Ned Huffman, president of Bellwether Enterprise Real Estate Capital, told The Mortgage Observer recently that the merger is going according to plan.
"We're only three months into the merged operation and most of the focus has been on integrating and transitioning everybody into the same systems and we're pretty far along on that process and we were able to transfer the servicing into one system," Mr. Huffman said. "We did that over a three-month period and that's all completed, so from an operational standpoint and also an originations standpoint everything seems to be on schedule or ahead of schedule."
Those originations, at $421 million, include a huge chunk for multifamily at $211 million and $114 million for retail. The largest loan in the bunch was $75 million—out of the company's Cincinnati office. It will allow for an owner-operator based out of that city to refinance seven multifamily properties in Texas and Ohio.
"It was all workforce housing apartments," Mr. Huffman said when asked about the loan. "We did it through Freddie Mac (FMCC), their Program Plus program and it was a customer of ours that we've done multiple transactions with."
In the New York area as mentioned, the company's focus will be affordable housing. Mr. Huffman said that it has a small New Jersey office that's constantly originating business and that there are currently deals in its pipeline.
"It was an Enterprise office before it was merged into Bellwether," he said. "But there are transactions that are currently being worked on."
 cgaines@observer.com