John Grotto Joins Transwestern
---
---
John Grotto has joined the real estate investment and services company Transwestern the firm has announced this morning.
Mr. Grotto was a well-known leasing executive in the city before joining Transwestern, handling deals in-house for the Durst Organization. For several years with Durst, he arranged transactions in the company's many notable skyscrapers, including One Bryant Park, 655 Third Avenue and 205 East 42nd Street.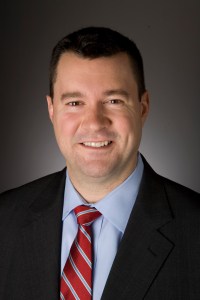 Mr. Grotto will be a managing director at Transwestern and oversee office and retail leasing.
"His proven track record of both office and retail leasing success coupled with his extensive knowledge of the market will add significant expertise to our team," Patrick Robinson, president of Transwestern's Northeast Region, said in a statement. "With this addition, we are continuing to expand the scope of best-in-class services that we are able to offer our clients."
Though he has a youthful appearance, Mr. Grotto has worked in real estate in the city for 20 years, starting at the services company his father operated, J. Grotto and Associates. He is also a past chairman of the Young Men's/Women's Real Estate Association, a prestigious professional organization that has groomed many top executives in the business.
After about seven years at the Durst Organization, Mr. Grotto abruptly left the company in early June for undisclosed reasons. A person familiar with that situation said that Mr. Grotto had contemplated leaving the company for some time. He subsequently dropped out of sight for the rest of the summer – even his brother Joe Grotto, who is a leasing executive at Cassidy Turley, told The Commercial Observer he was unsure at the time why Mr. Grotto had left Durst or what his next career move would be.